CLASS 46

Now in its twelfth year, Class 46 is dedicated to European trade mark law and practice. This weblog is written by a team of enthusiasts who want to spread the word and share their thoughts with others.
Who we all are...
TUESDAY, 5 JANUARY 2016
Switzerland: HYDE PARK is deceptive for cars not originating from UK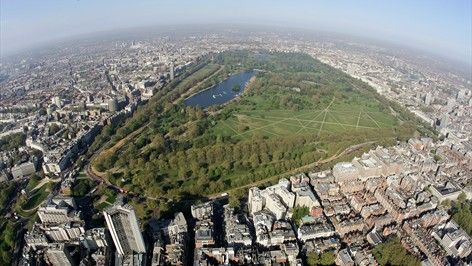 In another case in a long line of cases, the Swiss IPO and on appeal the Swiss Federal Administrative Court upheld the refusal to grant protection for the mark HYDE PARK for, among others, cars and their parts not originating from the UK.
The reasoning nicely shows the doctrinal intricacies of the Swiss practice re geographical indications: the Court held that insofar as HYDE PARK was understood as a direkt reference to the park of the same name in London, it was not deceptive, because those consumers aware of Hyde Park were also aware that it was not a suitable place for the manufacture of cars. However, while this must have come as a relief for BMW, the pitfall was the - according to the Court - indirect reference to London and England as a whole: the Hyde Park, like Big Ben or Trafalgar Square, was a symbol that stood pars pro toto for London and England. And London and England were suitable places for the manufacture of cars (some might disagree), and the mark HYDE PARK therefore deceptive for goods not originating from England. The fact that HYDE PARK had been registered as a CTM by BMW for the same goods made no difference, because, well, Switzerland is different.
Decision B-1785/2014 of 15 December 2015 (not final)
Posted by: Mark Schweizer @ 17.36
Tags:
Switzerland
,
absolute grounds of refusal
,
geographical indications
,



Sharing on Social Media? Use the link below...
Perm-A-Link:
https://www.marques.org/blogs/class46?XID=BHA4268
Reader Comments: 0
Post a Comment
MARQUES does not guarantee the accuracy of the information in this blog. The views are those of the individual contributors and do not necessarily reflect those of MARQUES. Seek professional advice before action on any information included here.
The Class 46 Archive