CLASS 46

Now in its twelfth year, Class 46 is dedicated to European trade mark law and practice. This weblog is written by a team of enthusiasts who want to spread the word and share their thoughts with others.
Who we all are...
THURSDAY, 15 OCTOBER 2015
THE PRO(SECCO)S AND CONS OF PDOs
T-SECCO CTM application rejected for class 32 & 33 goods on basis of Collective CTM PROSECCO PDO
Last month, the OHIM Opposition Division partially upheld an opposition filed by the Prosecco Consortium and rejected CTM application T-SECCO (for class 32 and class 33 goods) on the basis of a likelihood of confusion with Collective CTM PROSECCO PDO PROSECCO DOC (fig.), while the earlier PDO PROSECCO was not upheld as a valid ground for the opposition due to insufficient evidence of use of the sign in the course of trade.
Background
In March 2014, the Applicant filed CTM application No 12743671 for the mark T-SECCO (word) for :
"beer and brewery products; non-alcoholic beverages; preparations for making beverages" in class 32,
"preparations for making alcoholic beverages; alcoholic beverages (except beer)" in class 33,
as well as for
"prepared meals and savoury snacks; cooking salt, spices, spices; flavouring for beverages; baked goods, confectionery, chocolate and desserts; sugars, natural sweeteners, sweet coatings and fillings, bee products; ice, ice creams, frozen yogurts and sorbets; coffee, teas and cocoa and substitutes therefor; processed grains, starches, baking preparations and yeasts" in class 30,
"temporary accommodation; animal boarding; rental of furniture, linens and table settings; provision of food and drink; consultancy and information in relation to the aforesaid services" in class 43.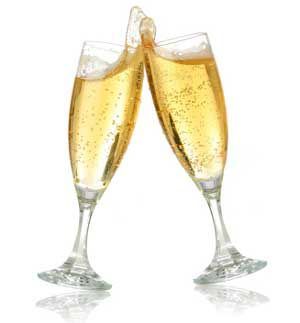 The Consorzio Di Tutela Della Denominazione Di Origine Controllata Prosecco filed an opposition against all the goods and services claimed by the application on the basis of its Collective CTM No 11619764 PROSECCO PDO PROSECCO DOC (fig.) covering goods and services in classes 3, 14, 16, 18, 25, 33, 35 and 41 (Art. 8(1)(b) CTMR) and the PDO PROSECCO (Art. 8(4) CTMR), and also claimed a reputation in its earlier mark (Art. 8(5) CTMR).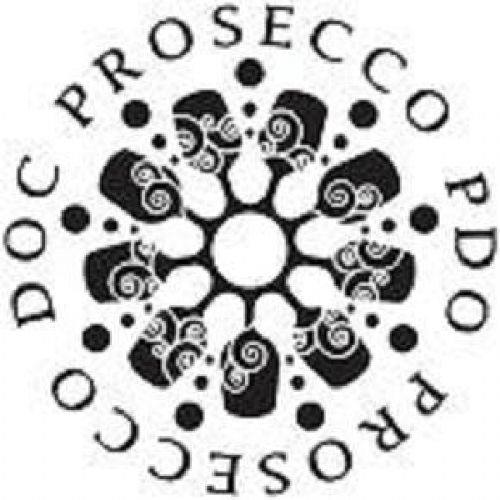 Decision
In its decision of 7 September 2015 (Opposition No B2406885), the Opposition Division upheld the risk of a likelihood of confusion under Article 8(1)(b) CTMR, for all the goods that are identical, similar, and similar to a low degree (limited to class 32 and class 33 goods only).
However, the opposition was not held to be well-founded under Article 8(4) CTMR as the documents filed by the Opponent did not provide sufficient information concerning the commercial value, duration and frequency of use, nor had the Opponent submitted any reliable evidence from independent sources (all the evidence having been elaborated and produced by the Opponent himself).
The Office concluded that while the evidence submitted was not completely irrelevant, it cannot recognise the reputation of a mark only on the basis of proof produced by the interested party, without third party confirmation. As a result, the opposition was not held well-founded under Article 8(5) CTMR either, and each party was ordered to bear its own costs.
Comment
Not providing (sufficient) evidence showing use of earlier geographical indications in the course of trade - as requested under Art. 8(4) - seems often to be a reason for OHIM to rap the Opponent's knuckles (see e.g. OHIM decision of 23 September 2014 on Opposition No B 2191826 against figurative CTM application BOSQUE VERDE No 11516333 - appeal pending and OHIM decision of 3 June 2015 in Appeal R 1292/2014-4 dealing with figurative CTM application No 10167682) and the same is true where proving the right to prohibit the use of a subsequent mark is concerned (i.e. the scope of protection of the earlier right – see amongst others OHIM decision of 1 July 2015 on Opposition No B2371246 against figurative CTM EC ELIXIR DE CUBA No 012583861 and the above cited OHIM decision in Appeal R 1292/2014-4 of 3 June 2015).
Indeed, even in the world of PGIs, which enjoy a wider scope of protection with respect to trade marks when used as an opposition basis, the road is not an easy one...
Posted by: Edith Van den Eede @ 08.49
Tags:
prosecco
,
PDO
,
PGI
,
opposition
,
relative ground
,
OHIM
,
use in course of trade
,
scope of protection earlier right
,
art 8(1) ctmr
,



Sharing on Social Media? Use the link below...
Perm-A-Link:
https://www.marques.org/blogs/class46?XID=BHA4207
Reader Comments: 0
Post a Comment
MARQUES does not guarantee the accuracy of the information in this blog. The views are those of the individual contributors and do not necessarily reflect those of MARQUES. Seek professional advice before action on any information included here.
The Class 46 Archive