CLASS 46

Now in its twelfth year, Class 46 is dedicated to European trade mark law and practice. This weblog is written by a team of enthusiasts who want to spread the word and share their thoughts with others.
Who we all are...
THURSDAY, 17 SEPTEMBER 2015
Customs: what has happened since 2014?
"Implementation of the new EC Customs Regulation in 2014" was the next topic on offer at this year's MARQUES Conference in Vienna. Chaired by Ian Lowe (Nabarro LLP, Chair of the MARQUES Anti-Counterfeiting & Parallel Trade Team), the session reviewed the implementation of the EU Customs Regulation 608/2013 and the ways in which brand owners and Customs can collaborate to maximise the effectiveness of the interception and destruction regime.

First to speak was Will Robinson ( REACT, The Netherlands), who emphasised how important it was to keep things as simple as possible when dealing with border enforcement measures. EU revisions of border enforcement law come round about once every ten years. While they exceed the TRIPS standard, Things have changed greatly since the growth of online sales, since the volume of goods entering the EU in small packages has greatly increased -- but the Small Parcels provision box isn't being ticked as often as it might be, which slows down procedures when parcels are held.
Customs in a lot of countries will act in respect of goods in transit if they are given sufficiently specific information, though this is rarely forthcoming. Some countries, such as Italy, use their own national legislation rather than the European law. Will also discussed the destruction or disposal of counterfeit goods; having to organise a landfill or suchlike was fine, but this sort of activity distracted enforcement authorities from their main function.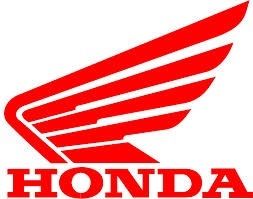 Next to speak was Geraldina Mattsson (Honda Motor Europe Ltd, UK), who started by explaining that most of Honda's business did not concern motor cars and bikes but technology relating to mobility and power generation. Honda was particularly concerned about catching counterfeits at the border since they could so easily compromise the safety of its products. In the automobile sector, counterfeit airbags, oil filters and so on could compromise safety or damage the product in its entirety.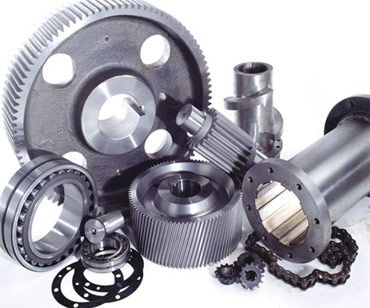 Since the new Regulation came into force, the number of weekly notifications of seizures by Customs had dropped from around 10 a week in January 2014 to 6 a week at the beginning of this year and now stands at around 5. There have however been around 6 notifications a week regarding small packages, sometimes containing no more than a single ball bearing, causing Honda disproportionate costs in storage and destruction. There is also an onus on the company to provide a good deal more information about its products and security elements such as the use of holograms, as well as a list of trade mark and design registrations.
Closing her presentation, Geraldina said that Honda would always have issues with fakes bearing trade marks, but goods bearing no trade marks at all are cleared at the border and subsequently labelled. Copied goods bearing the marks of other manufacturers are also a problem, despite the fact that information concerning design registrations has already been notified. It's also difficult to control the use of counterfeit goods by repair shops. Honda gets some tip-offs and information on which it can act, but that's not enough.
In the Question & Answer session, the issue of goods in transit came up and the US approach of "we seize what is on our soil" was praised from the floor. It was generally agreed that one cannot rely solely on public resources to protect the public, and input from the private sector remained of key importance. Geraldina was asked about the fact that, despite Honda's input of information to the relevant authorities, the level of infringing imports was still high: what more was needed by Customs? Better training, more enthusiasm, or what? On the training side, Will mentioned that REACT had conducted 120 training sessions last year and reported that, proportionately, the national police were picking up about half the counterfeits, as against 30-70 in favour of Customs before the new Regulation. Working conditions, staff turnover and the large number of points of entry to the EU were also cited as factors working against the success of Customs.
Posted by: Blog Administrator @ 11.41
Tags:
Customs Regulation
,
border control
,



Sharing on Social Media? Use the link below...
Perm-A-Link:
https://www.marques.org/blogs/class46?XID=BHA4178
Reader Comments: 0
Post a Comment
MARQUES does not guarantee the accuracy of the information in this blog. The views are those of the individual contributors and do not necessarily reflect those of MARQUES. Seek professional advice before action on any information included here.
The Class 46 Archive