CLASS 46

Now in its twelfth year, Class 46 is dedicated to European trade mark law and practice. This weblog is written by a team of enthusiasts who want to spread the word and share their thoughts with others.
Who we all are...
FRIDAY, 24 JULY 2015
General Court:Happy time v Happy hours
In Case T-352/14, the General Court dismissed the appeal in the following decision:
The Smiley Company SPRL

The Swatch Group Management Services AG

HAPPY TIME

HAPPY HOURS

Class 14: 'Precious metals and their alloys and goods in precious metals or coated therewith, not included in other classes; jewellery, precious stones; horological and chronometric instruments';

Class 35: 'Advertising; business management; business administration; office functions'.

Class 35: 'Retailing of timepieces and jewellery; retailing of timepieces and jewellery via global computer networks (Internet)';

Class 37: 'Repair and maintenance of timepieces and jewellery'.
The Opposition Division partially upheld the opposition with respect to the following goods and services: Class 14: 'Goods in precious metals or coated therewith, not included in other classes; jewellery; horological and chronometric instruments'; Class 35 : 'Auctioneering'.
The applicant brought an appeal against the OD decision.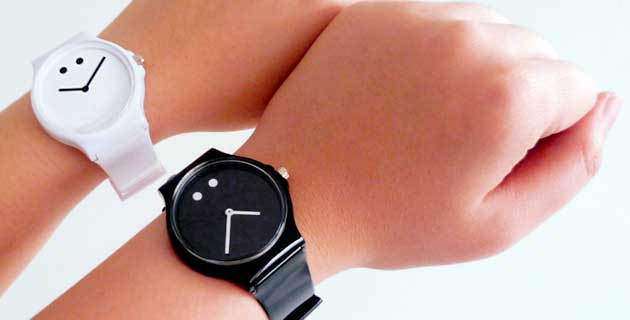 The First Board of Appeal of OHIM dismissed the appeal. Firstly, for the purposes of assessing the likelihood of confusion, the BoA considered 'the natural meaning of the goods and services specified in the application' for registration. Thus it did not rule on the likelihood of confusion concerning, in particular, auctioneering services and neither party had presented any arguments in that respect.
On the other hand, regarding Class 14, the contested goods are identical to the goods which the opponent's retail services relate to; those goods therefore displayed similarities with those services, which, moreover, were generally offered in the same places as those in which those goods were offered for sale.
Moreover, there is a low degree of visual and phonetic similarity, but also a conceptual identity, or, at least, a very strong conceptual similarity, between the two signs at issue. The applicant's argument that the distinctive character of the earlier mark is weak was rejected.
Therefore, there is a likelihood of confusion between the two marks at issue with respect to the goods in Class 14.
Posted by: Laetitia Lagarde @ 10.20
Tags:
General court
,
confusion
,
happy time
,
happy hours
,
,



Sharing on Social Media? Use the link below...
Perm-A-Link:
https://www.marques.org/blogs/class46?XID=BHA4146
Reader Comments: 0
Post a Comment
MARQUES does not guarantee the accuracy of the information in this blog. The views are those of the individual contributors and do not necessarily reflect those of MARQUES. Seek professional advice before action on any information included here.
The Class 46 Archive