CLASS 46

Now in its twelfth year, Class 46 is dedicated to European trade mark law and practice. This weblog is written by a team of enthusiasts who want to spread the word and share their thoughts with others.
Who we all are...
WEDNESDAY, 15 JULY 2015
General Court: non EU Geographical Indication bars CTM application
In Case T-55/14, Genossenschaftskellerei Rosswag-Mühlhausen eG applied for word CTM Lembergerland for Class 33 "alcoholic beverages (except beers)".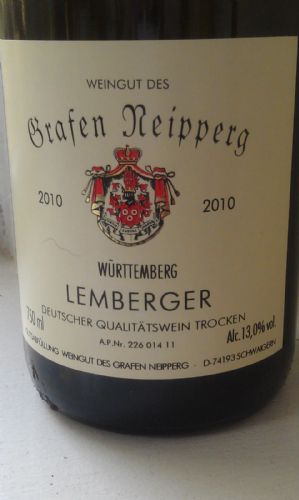 OHIM rejected the trademark application because the mark contains a geographical indication Lemberg, protected in the European Union for wines originating in South Africa under article 8 b) ii) of the Agreement between the European Community and the Republic of South Africa on trade in wine (the 'Agreement'). The mark is not a new fantasy term compared to the Lemberg geographical indication. Further, in order to justify the refusal of registration on the grounds referred to in Article 7, paragraph 1, sub j) of the Regulation No 207/2009, it is sufficient that the is sign is composed of elements to identify with certainty the geographical indications. Moreover, even if the term "lemberg" referred to a vineyard (estate) and not to a region or a territory, it does not question the fact that it is a protected GI under the Agreement.
The references made by the applicant to other geographical indications protected under the same agreement are irrelevant to the assessment in this case.
Finally, the applicant observed that the protection of the South African GI 'Lemberg' did not prevent the Austrian vineyard St. Magdalena am Lemberg to also be protected as a GI by the same agreement between the EU and the Republic of South Africa. The applicant thus alleged that the mark should be registered on the same principles that led to consider that the above two indications are not in conflict.
In that regard, the BoA correctly observed that, even assuming that there is a homonymous said GI, in accordance with Article 7, paragraph 4 a) of the Agreement, it should consider that both indications were protected because of traditional and consistent use of them and the fact that their concomittant use was not likely to mislead the consumer. The General Court endorsed that assessment; in any event, this alleged legal issue was not the subject of these proceedings.
The appeal was dismissed.
Posted by: Laetitia Lagarde @ 08.22
Tags:
GI
,
South Africa
,
Lembergerland
,
Germany
,
Wine
,
Perm-A-Link:
https://www.marques.org/blogs/class46?XID=BHA4137
MARQUES does not guarantee the accuracy of the information in this blog. The views are those of the individual contributors and do not necessarily reflect those of MARQUES. Seek professional advice before action on any information included here.
The Class 46 Archive