CLASS 46

Now in its twelfth year, Class 46 is dedicated to European trade mark law and practice. This weblog is written by a team of enthusiasts who want to spread the word and share their thoughts with others.
Who we all are...
FRIDAY, 10 JULY 2015
Dutch court asks CJEU about legal status of Benelux Convention on Intellectual Property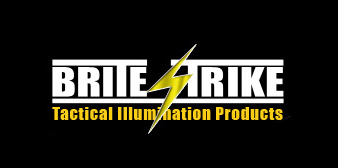 Case C-230/15 Brite Strike Technologies has been referred to the Court of Justice of the European Union (CJEU) by the Dutch Rechtbank, which seeking a preliminary ruling from the CJEU in a dispute regarding the registration of the trade mark "Brite-Strike" as a Benelux word mark by the defendant (the mark's first user) in national proceedings.
What the Rechtbank wants to know is this:
I. Must the Benelux Convention on Intellectual Property (BCIP) (whether or not on the grounds set out in paragraphs 28 to 34 of the judgment of the Gerechtshof Den Haag (Regional Court of Appeal, The Hague) of 26 November 2013) be considered to be a subsequent convention, with the result that Article 4.6 of the BCIP cannot be considered to be a special rule for the purposes of Article 71 of Regulation No 44/2001?
If that question is answered in the affirmative:
II. Does it follow from Article 22(4) of Regulation No 44/2001 that the Belgian, Netherlands and Luxembourg courts all have international jurisdiction to take cognisance of the dispute?
III. If not, how should it be determined, in a case such as the present, whether the Belgian, Netherlands or Luxembourg courts have international jurisdiction? Can Article 4.6 of the BCIP (nonetheless) be applied with a view to (further) determining international jurisdiction?
If you would like to comment on this case the UK Intellectual Property invites you to email policy@ipo.gov.uk by 17 July 2015.
Posted by: Blog Administrator @ 16.49
Tags:
CJEU reference
,
Benelux Law
,



Sharing on Social Media? Use the link below...
Perm-A-Link:
https://www.marques.org/blogs/class46?XID=BHA4136
Reader Comments: 1
Post a Comment
Submitted By: TreatyNotifier
11 July 2015 @ 17.31
Without intending to link spam: I have blogged about the background of this case here: http://treatynotifier.blogspot.nl/2015/06/breaking-CJEU-questions-trademark-juridiction.html
MARQUES does not guarantee the accuracy of the information in this blog. The views are those of the individual contributors and do not necessarily reflect those of MARQUES. Seek professional advice before action on any information included here.
The Class 46 Archive