CLASS 46

Now in its twelfth year, Class 46 is dedicated to European trade mark law and practice. This weblog is written by a team of enthusiasts who want to spread the word and share their thoughts with others.
Who we all are...
FRIDAY, 3 JULY 2015
British court interprets ONEL: 'single state' Community trade mark ripe for revocation
In The Sofa Workshop Ltd v Sofaworks Ltd [2015] EWHC 1773 (IPEC), 29 June 2015, the Intellectual Property Enterprise Court, England and Wales, ruled that two word Community trade marks for the word mark SOFA WORKSHOP were invalidly registered and liable to be revoked for non-use. Invalidity was on the basis that the words were descriptive of their proprietor's goods and services, but revocation was based on a finding that maintenance of a Community trade mark required evidence that it had been used in order to create or maintain a share in the market at least beyond the boundaries of one EU Member State. In this case the mark had only been used in the United Kingdom and it was apparent from the proprietor's website and promotional material that it had only been targeting consumers in the United Kingdom.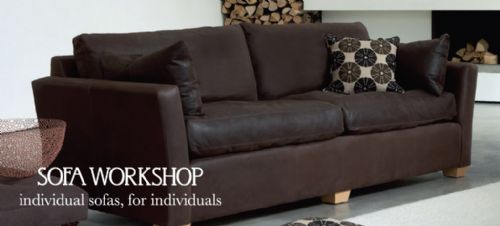 As it turned out, the loss of both of its Community trade marks was not fatal to the plaintiff's action since, together with claims of trade mark infringement by the defendant, through use of the "Sofaworks" sign, Sofa Workshop also sued for passing off and won, since the court found that there had been misrepresentation to a sufficiently significant section of the relevant public to cause material damage to Sofa Workshop's goodwill.
Posted by: Blog Administrator @ 10.10
Tags:
Community trade mark
,
invalidity
,
revocation
,
genuine use
,



Sharing on Social Media? Use the link below...
Perm-A-Link:
https://www.marques.org/blogs/class46?XID=BHA4131
Reader Comments: 0
Post a Comment
MARQUES does not guarantee the accuracy of the information in this blog. The views are those of the individual contributors and do not necessarily reflect those of MARQUES. Seek professional advice before action on any information included here.
The Class 46 Archive