CLASS 46

Now in its twelfth year, Class 46 is dedicated to European trade mark law and practice. This weblog is written by a team of enthusiasts who want to spread the word and share their thoughts with others.
Who we all are...
FRIDAY, 26 JUNE 2015
Combit Software heads to the CJEU: do you want to comment?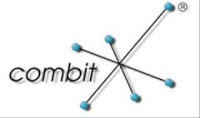 Case C-223/15
Combit Software
is another trade mark law reference to the Court of Justice of the European Union. The referring court is the Oberlandesgericht Düsseldorf (a German Court which is often called upon in computer program copyright cases) and this case regards Community trade marks (CTMs) and the perception of the average consumer when it comes to likelihood of confusion.
The Oberlandesgericht Düsseldorf asks the Court of Justice of the European Union for a preliminary ruling on the following questions:
In determining the likelihood of confusion of a Community word mark, what is the significance of a situation in which, from the perspective of the average consumer in some Member States, the aural similarity of the Community trade mark with another sign claimed to infringe that trade mark is eliminated by a difference in meaning, whereas from the perspective of the average consumer in other Member States it is not:
(a) In determining the likelihood of confusion is the perspective of some Member States, of the other Member States, or that of a fictive EU average consumer decisive?
(b) If there is a likelihood of confusion only in some Member States, has the Community trade mark been infringed across the European Union, or must the Member States be differentiated individually?
The UK government invites comments from the public that will enable it to determine whether it should intervene in these proceedings or make a submission to the Court. If you would like to comment on this case just email policy@ipo.gov.uk by 10 July 2015.
Class 46 does not have any background information concerning this reference for a preliminary ruling and will be pleased to hear from any reader who can supply some detail of the context in which these questions are asked.
Posted by: Blog Administrator @ 16.30
Tags:
CJEU reference
,
CTM
,
perception of average consumer
,



Sharing on Social Media? Use the link below...
Perm-A-Link:
https://www.marques.org/blogs/class46?XID=BHA4122
Reader Comments: 0
Post a Comment
MARQUES does not guarantee the accuracy of the information in this blog. The views are those of the individual contributors and do not necessarily reflect those of MARQUES. Seek professional advice before action on any information included here.
The Class 46 Archive