CLASS 46

Now in its twelfth year, Class 46 is dedicated to European trade mark law and practice. This weblog is written by a team of enthusiasts who want to spread the word and share their thoughts with others.
Who we all are...
THURSDAY, 18 JUNE 2015
General Court: red and white packaging not distinctive
In Case T-654/13, Gako Konietzko GmbH applied for registration of the following 3D mark for goods in Class 3: 'Soaps, body care and beauty products, especially cosmetic creams'; Class 5: 'Pharmaceutical, particularly ointments for pharmaceutical purposes; materials for filling teeth, dental wax "; and Class 10: "Containers for ointments, creams, gels and other substances for medical purposes (pharmacy jars); containers, plastic pots for preparation, storage and administration of medicines. "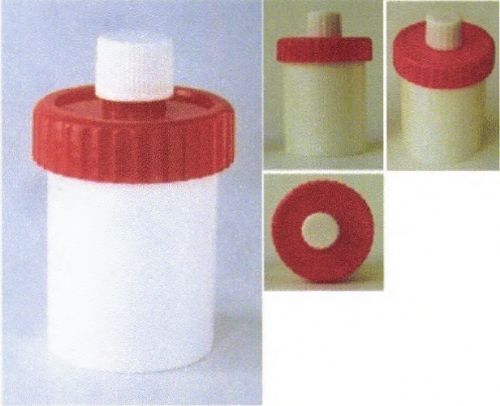 In respect of all the contested goods, there is no significant divergence from the norm or customs of the sector concerned. Any differences in relation to other forms of this kind are simple manufacturing variation and combination of white and red color is also customary in the field of pharmacy recipients or cosmetics containers, so there is no dominant variation in the configuration of the requested form nor characteristics that could fulfill the function of a mark in the overall impression created by this shape.
The Board of Appeal and the General Court also found, as regards the earlier registrations of the trademark in Poland and Germany, relied on by the applicant, that the CTM regime is an independent autonomous system of national legal systems. Thus the mark is devoid of distinctive character under Article 7, paragraph 1 b) of Regulation No 207/2009.
Posted by: Laetitia Lagarde @ 11.15
Tags:
General court
,
absolute grounds
,
3D marks
,
recipient
,



Sharing on Social Media? Use the link below...
Perm-A-Link:
https://www.marques.org/blogs/class46?XID=BHA4116
Reader Comments: 0
Post a Comment
MARQUES does not guarantee the accuracy of the information in this blog. The views are those of the individual contributors and do not necessarily reflect those of MARQUES. Seek professional advice before action on any information included here.
The Class 46 Archive