CLASS 46

Now in its twelfth year, Class 46 is dedicated to European trade mark law and practice. This weblog is written by a team of enthusiasts who want to spread the word and share their thoughts with others.
Who we all are...
FRIDAY, 29 MAY 2015
PORT RUMMY
Last month, the OHIM Opposition Division rejected CTM application PORTOBELLO ROAD No. 171 LONDON DRY GIN LONDON ENGLAND (figurative mark) for "gin" on the basis of the earlier PDO PORTO.
Background
In October 2012, the Applicant filed CTM application No 11288073 for the mark PORTOBELLO ROAD No. 171 LONDON DRY GIN LONDON ENGLAND (fig.) in class 33, for "gin".
Instituo Dos Vinhos Do Douro e Do Porto IP filed an opposition on the basis of, amongst others, the earlier Protected Designation of Origin ("PDO") PORTO registered for wine, invoking Article 8(4) CTM Regulation.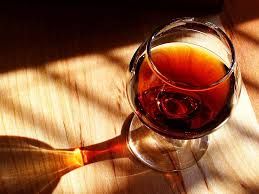 Decision
In its decision of 17 April 2015 with reference to Opposition No B2338120, the Opposition Division recalled amongst others the Cognac II decision (Judgment of the ECJ of 14 July 2011, CX-4/10 and C-27/10) that confirmed that the EU Regulations governing the conflict between trade marks and PGI and PDO products are directly applicable and have immediate effect.
The Opposition Division decision further added that according to new Office practice, the EU system of protection of PGIs and PDOs for wines and spirits is held to be exhaustive in nature and supersedes national protection for those goods (This in line with the ECJ case law on the Foodstuffs Regulation, although the Court has not specifically pronounced upon the exhaustive nature of the Wines and Spirits Regulations).
As the Opponent was held to have submitted due evidence of the compliance of the requirements under Article 8(4) CTM Regulation, the Opposition Division concluded that the assessment is affected by the fact that the earlier sign is an appellation of origin and not a trade mark, that the CTM application in question evokes the PDO and since the goods are held to be comparable, the application was rejected.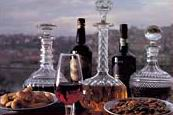 Posted by: Edith Van den Eede @ 16.13
Tags:
OHIM
,
Opposition
,
PDO
,
PGI
,
Porto
,
gin
,
wine
,



Sharing on Social Media? Use the link below...
Perm-A-Link:
https://www.marques.org/blogs/class46?XID=BHA4096
Reader Comments: 1
Post a Comment
Submitted By: Sally Cooper
19 June 2015 @ 21.58
" ...the CTM application in question evokes the PDO " : see PORTOBELLO ROAD and think market in London : see PORTO and think OPORTO / town north of Portugal : not getting this one at all ! Thanks for posting.
MARQUES does not guarantee the accuracy of the information in this blog. The views are those of the individual contributors and do not necessarily reflect those of MARQUES. Seek professional advice before action on any information included here.
The Class 46 Archive