CLASS 46

Now in its twelfth year, Class 46 is dedicated to European trade mark law and practice. This weblog is written by a team of enthusiasts who want to spread the word and share their thoughts with others.
Who we all are...
TUESDAY, 24 MARCH 2015
Meet the Irish Judges: another MARQUES attraction
"Meet the Irish Judges on Trade Mark Litigation", on Friday 5 June 2015, is another in the popular series of MARQUES events that bring together trade mark owners, practitioners and members of the judiciary for a chance to share news and views on a subject that is of concern to them all -- trade mark litigation.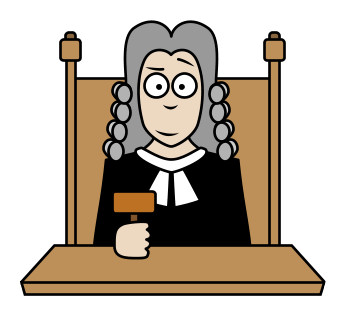 The venue, somewhat inauspiciously, is the Criminal Courts of Justice, but this blogger is sure that all the participants will 'acquit' themselves admirably. These good souls are Uwe Over (Chair, MARQUES) plus Mr Justice Sean Ryan (President of the Court of Appeal), Patricia McGovern (DFMG Solicitors, MARQUES Anti Counterfeiting and Parallel Trade Team), Mr Justice Frank Clarke (Supreme Court), the legendary Ms Justice Fidelma Macken (formerly Judge of the Court of Justice of the European Union and of the Supreme Court), Mr Justice Peter Charleton (Supreme Court) and Maureen Daly (Beauchamps Solicitors).
But that's only the star attractions before lunch. After lunch, it all starts over again with the following participants: Mr Justice John Cooke (formerly Judge of the Court of First Instance of the European Communities and of the High Court), Mr Justice Peter Kelly (Court of Appeal), Ms Justice Mary Finlay Geoghegan (Court of Appeal), Ms Justice Caroline Costello (High Court), Anne Bateman (Philip Lee Solicitors) and Shane Smyth (FR Kelly, MARQUES Council and member of the MARQUES Education Team).
This blogger can't recall ever seeing so many judges offering their time and their support to a national Meet the Judges event. This is a real tribute to the importance of trade mark law in the Irish economy and to the efforts of the organisers to put together such an attractive panel.
Full details of this programme are available here. To register, click here.
Posted by: Blog Administrator @ 10.02
Tags:
Meet the Judges
,
Ireland
,
Perm-A-Link:
https://www.marques.org/blogs/class46?XID=BHA4044
Reader Comments: 0
Post a Comment
MARQUES does not guarantee the accuracy of the information in this blog. The views are those of the individual contributors and do not necessarily reflect those of MARQUES. Seek professional advice before action on any information included here.
The Class 46 Archive