CLASS 46

Now in its twelfth year, Class 46 is dedicated to European trade mark law and practice. This weblog is written by a team of enthusiasts who want to spread the word and share their thoughts with others.
Who we all are...
TUESDAY, 3 FEBRUARY 2015
Gucci vs Guess: The French 'Episode'
Fashionista reports of the latest episode in the Gucci vs. Guess trademark dispute summarized in the pic below.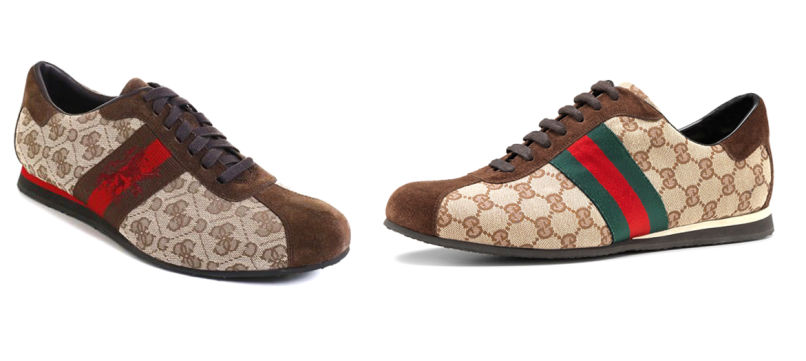 Following Guess's success in Italy, now the French courts have also ruled in its favor, rejecting Gucci's trademark infringement and unfair competition claims. According to Fashionist, "Gucci's request for €55 million (about $62 million USD) in damages was denied and instead the company was ordered to pay Guess €30,000 about ($34,000 USD). The court also nullified Gucci's trademark of three of its "G" logos".
Gucci is to appeal the judgment, so we should expect to hear from French courts again. On the other side of the Atlantic, however, Gucci has been successful and in 2012 ended up with a 4,7 million USD damages award over trademark infringement.
Is it too early to say the ocean divides two different trademark philosophies on this matter?
Posted by: Nikos Prentoulis @ 10.03
Tags:
Gucci
,
Guess
,
France
,
trademarks
,
infringement
,
unfair competition
,
damages
,



Sharing on Social Media? Use the link below...
Perm-A-Link:
https://www.marques.org/blogs/class46?XID=BHA3991
Reader Comments: 0
Post a Comment
MARQUES does not guarantee the accuracy of the information in this blog. The views are those of the individual contributors and do not necessarily reflect those of MARQUES. Seek professional advice before action on any information included here.
The Class 46 Archive