CLASS 46

Now in its twelfth year, Class 46 is dedicated to European trade mark law and practice. This weblog is written by a team of enthusiasts who want to spread the word and share their thoughts with others.
Who we all are...
FRIDAY, 10 OCTOBER 2014
Roving Seminars: now WIPO target Luxembourg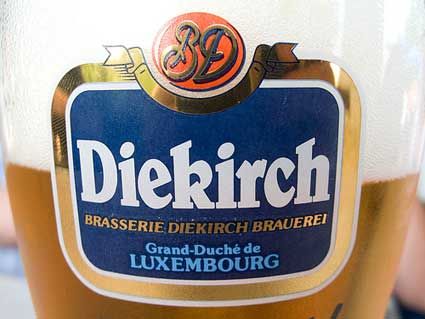 There's a Roving Seminar on its way to one of Europe's few remaining Duchies and the only Duchy with sovereign status. To give it its full and highly formal name, it's actually the "Roving Seminar on WIPO Services and Initiatives, and Workshop on Alternative Dispute Resolution (ADR) for Intellectual Property Disputes with the Luxembourg Office for Intellectual Property and the Benelux Office for Intellectual Property" (try saying that one by memory after you've had a few glasses of one of Luxembourg's best-rated beer brands).

MARQUES is most impressed at WIPO's sustained initiative in taking news and information about its useful services to its users -- and not-yet-users -- in Europe and also in cooperating with local and regional IP offices in showing how their activities are complementary, not competing. So if you are a brand owner, or act for brand owners (not just for beer but for any goods and services), or indeed make any use at all of WIPO's registration and other services, you fall within the scope of WIPO's target audience.
If you are based in Luxembourg, or work nearby and enjoy a visit once in a while, do register for this helpful event, the programme and registration details for which can be found here. You will be most welcome.
Posted by: Blog Administrator @ 08.37
Tags:
Roving Seminars
,
WIPO
,
Luxembourg
,



Sharing on Social Media? Use the link below...
Perm-A-Link:
https://www.marques.org/blogs/class46?XID=BHA3887
Reader Comments: 0
Post a Comment
MARQUES does not guarantee the accuracy of the information in this blog. The views are those of the individual contributors and do not necessarily reflect those of MARQUES. Seek professional advice before action on any information included here.
The Class 46 Archive