CLASS 46

Now in its twelfth year, Class 46 is dedicated to European trade mark law and practice. This weblog is written by a team of enthusiasts who want to spread the word and share their thoughts with others.
Who we all are...
TUESDAY, 30 SEPTEMBER 2014
GUESS what? GUCCI won!
Gucci victorious as landmark Italian decision establishes competitor's liability for unfair competition through parasitic copying
Two weeks ago, the Milan Appeal Court ruled in favour of Guccio Gucci S.p.A. in the Gucci versus Guess legal battles saga, holding that Guess had wilfully put in place a parasitic imitative conduct in respect of Gucci's products and distinctive signs.
Background
In 2013 (and contrary to an NY District Court decision of 2011), the Milan Court of First Instance had dismissed the Florence-based fashion house's claims against Guess for trademark infringement and unfair competition; moreover, it had declared some of Gucci's iconic G logos (reproduced hereunder) and Gucci Flora-related marks (floral printed patterns) invalid because devoid of distinctive character. Gucci brought an appeal against this decision in June 2013.
The G factor: GUESS the GUCCI
Can you recognize the Gucci? Scroll down to check.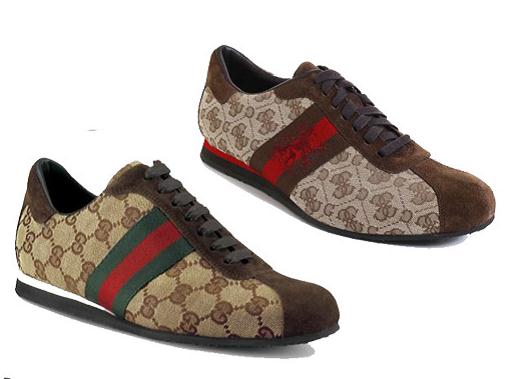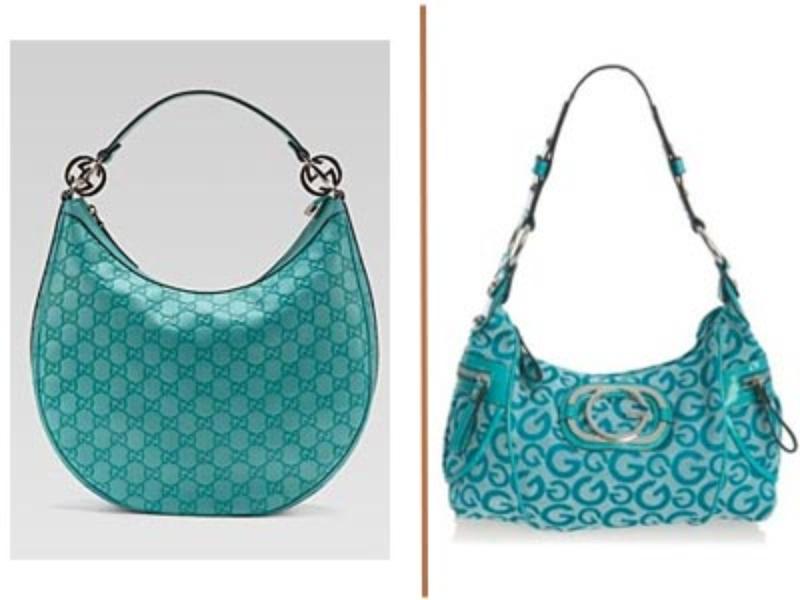 Decision
Now, Gucci can finally cry victory in its own country. In its ruling of 10 July 2014, handed down on 15 September 2014 (decision No 3308/2014), the Court of Appeal of Milan upheld Gucci's claim and held Guess liable for unfair competition through parasitism practices (parasitic copying).
While neither the first instance decision on the invalidity of the trademarks nor the infringement claims were reversed in appeal, the Appeal Court, however, agreed with the plaintiff that Guess had put in place a constant and systematic imitative conduct in respect of its competitor's products (bags, shoes, accessories, jewels etc), with the aim of taking unfair advantage of Gucci's creative iniatives and reputation. Furthermore, in the view of the Court, this conduct had been intentional and detrimental to the plaintiff. As a consequence, the Appeal Court also upheld Gucci's claim for damages (the exact amount of damages to be reimbursed to Gucci will now be established by a court-appointed technical consultant, in a separate ruling).
Comment
This is the most important Italian decision of the last thirty years granting an unfair competion claim for parasitism practices (parasitic copying) under Article 2598 (3) of the Italian Civil Code.
The last word on this legal battle may be spoken by the Italian Supreme court.
CORRECT ANSWERS
Sneakers: Gucci on the left; Guess on the right
Bags: Gucci on the left; Guess on the right
Posted by: Edith Van den Eede @ 17.08
Tags:
Italy
,
counterfeit
,
unfair competition
,
Gucci
,
Guess
,
parasitic copying
,



Sharing on Social Media? Use the link below...
Perm-A-Link:
https://www.marques.org/blogs/class46?XID=BHA3867
Reader Comments: 0
Post a Comment
MARQUES does not guarantee the accuracy of the information in this blog. The views are those of the individual contributors and do not necessarily reflect those of MARQUES. Seek professional advice before action on any information included here.
The Class 46 Archive