CLASS 46

Now in its twelfth year, Class 46 is dedicated to European trade mark law and practice. This weblog is written by a team of enthusiasts who want to spread the word and share their thoughts with others.
Who we all are...
WEDNESDAY, 10 SEPTEMBER 2014
Green Paper on non-agricultural GIs: any responses or reactions?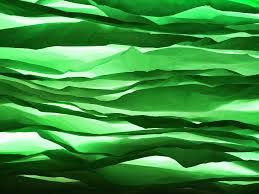 A Green Paper on Non-Agricultural Geographical Indications was published on the European Commission website on 15 July 2014, following on from a study published in March 2013. As you may know, the issue at stake is whether to extend the EU level unitary protection afforded to agricultural geographical indication (GI) products to include non-agricultural products, such as ceramics, marble and textiles. Currently, non-agricultural products are only secured by various national laws that provide different levels of protection.
The Green Paper consists of two parts and seeks information and opinion from stakeholders on potential improvements to GI protection in the EU and on possible options for EU level GI protection for non-agricultural products.
We have been asked by a reader if we know of any official responses or reactions to the Green Paper, whether from governments, representative bodies or trade groups. If any readers have information in answer to this which they can share by posting it as a comment below, our reader will be most grateful.
Posted by: Blog Administrator @ 22.54
Tags:
GIs
,
non-agricultural GIs
,
Green Paper
,



Sharing on Social Media? Use the link below...
Perm-A-Link:
https://www.marques.org/blogs/class46?XID=BHA3840
Reader Comments: 1
Post a Comment
Submitted By: Edith
19 September 2014 @ 10.28
The deadline to contribute to the consultation launched by the Commission is 28 October 2014 (see: http://ec.europa.eu/internal_market/consultations/2014/geo-indications-non-agri/index_en.htm). ECTA (European Communities Trade mark Association), through its Geographical Indications Committee, is in the process of preparing its comments.
MARQUES does not guarantee the accuracy of the information in this blog. The views are those of the individual contributors and do not necessarily reflect those of MARQUES. Seek professional advice before action on any information included here.
The Class 46 Archive