CLASS 46

Now in its twelfth year, Class 46 is dedicated to European trade mark law and practice. This weblog is written by a team of enthusiasts who want to spread the word and share their thoughts with others.
Who we all are...
FRIDAY, 6 JUNE 2014
Snap survey of CJEU impact: can you help?
Hugh C. Hansen (Professor of Law and Director of the fabled Fordham IP Institute & IP Conference) is currently working on a paper about Court of Justice of the European Union (CJEU) trade mark jurisprudence and its effects in the EU. Says Hugh: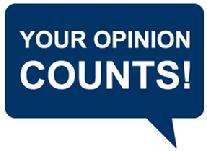 "I have my views, of course, but I've decided to add a "snapshot" of the views of those who do "trade mark" law (UK and EU usage), especially those based in Europe. Everyone who does "trade mark" law (proper usage) is encouraged to join in, however. Therefore, I would greatly appreciate it if you would participate in this anonymous survey consisting of 12 short questions, most of which are multiple choice. It should take no more than five minutes, ten at the absolute most. Please answer with your immediate impression. If you don't have an immediate impression, just skip the question. Your input is greatly appreciated. The link to the survey is https://www.surveymonkey.com/s/G5HKJSQ I have a tight deadline so please complete by 10 June".
Hugh adds: "if you wish to give more expansive answers, just send them to me by email. I will treat them as confidential".
Anyone who attended this year's Fordham IP Conference will be aware that this blogger had a sharp exchange of opinions with Hugh over the impact of CJEU jurisprudence in the EU. It will be interesting to discover -- regardless of which of us is right -- whether his view or mine is that which is more widely shared.
Posted by: Blog Administrator @ 08.14
Tags:
CJEU survey
,



Sharing on Social Media? Use the link below...
Perm-A-Link:
https://www.marques.org/blogs/class46?XID=BHA3739
Reader Comments: 0
Post a Comment
MARQUES does not guarantee the accuracy of the information in this blog. The views are those of the individual contributors and do not necessarily reflect those of MARQUES. Seek professional advice before action on any information included here.
The Class 46 Archive