CLASS 46

Now in its twelfth year, Class 46 is dedicated to European trade mark law and practice. This weblog is written by a team of enthusiasts who want to spread the word and share their thoughts with others.
Who we all are...
SATURDAY, 24 MAY 2014
Greece:Proportionality in preliminary injunction proceedings
Proportionality as a filter of the weight and extent of protective measures ordered in trademark infringement proceedings is always an interesting theme. A recent partially successful preliminary injunction action by HARD ROCK HOLDINGS LIMITED over infringement of its HARD ROCK CAFE and ROCK SHOP trademarks in Greece, illustrates an example of the application of the said principle in preliminary injunction environment.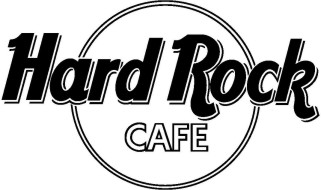 HARD ROCK initiated proceedings against a Greek entity trading in apparel, accessories and souvenirs in the well known Paradise beach in Mykonos over unauthorized use of its HARD ROCK CAFE and ROCK SHOP trademarks for similar goods/services and on store signage. Unfortunately for all involved, the case was heard before the courts of Athens, not in any sunny beach. The action was accepted but the Court dismissed the applicant's request to publish the decision either on the internet (in a web news portal) or in the press, as, according ot the Court, the defendant had already (this bloggers presumes at the time of the hearing back in November) ceased the unauthorized use of the marks. This blogger, based only on the wording of the judgment, is not entirely sure this is a right call. If one has stopped the alleged infringement (particularly after the end of the high-season), what are they really doing in a preliminary injunction hearing? And to the point, this blogger thinks publication of a preliminary injunction decision can mainly be hindered on the basis of what one can foresee happening in main proceedings, not on whether the defendant has ceased use of the marks involved. Conventional wisdom and this blogger's experience (for whatever any of the two is worth) state that you don't remove marks if you think the adverse party is wrong and, if you do it anyway, you will only show up in court because you simply do not want to commit to not repeating use of the marks in the future. The Court may just be right in rejecting the publication request, but the reasoning it offers does not appear, in this blogger's mind, very convincing.
Posted by: Nikos Prentoulis @ 14.12
Tags:
Greece
,
trademark infringement
,
famous trademarks
,
proportionality
,
preliminary injunction
,
HARD ROCK CAFE
,
ROCK SHOP
,



Sharing on Social Media? Use the link below...
Perm-A-Link:
https://www.marques.org/blogs/class46?XID=BHA3727
Reader Comments: 0
Post a Comment
MARQUES does not guarantee the accuracy of the information in this blog. The views are those of the individual contributors and do not necessarily reflect those of MARQUES. Seek professional advice before action on any information included here.
The Class 46 Archive