CLASS 46

Now in its twelfth year, Class 46 is dedicated to European trade mark law and practice. This weblog is written by a team of enthusiasts who want to spread the word and share their thoughts with others.
Who we all are...
MONDAY, 7 APRIL 2014
General Court: Java v. Aava Mobile
In Case T-544/12, Oracle America, Inc. brought the following opposition:
| | |
| --- | --- |
| Aava Mobile Oy (Finland) | Oracle America (USA) |
| AAVA MOBILE | JAVA |
| Classes 9, 38 and 42 | Classes 9, 35, 37, 38 and 42 |
Both the Opposition Division and the Second Board of Appeal dismissed the opposition. The General Court dismissed the appeal.
First, in so far as the opposition was based on Article8(1)(b) CTMR, given the lack of similarity between the signs at issue, there is no likelihood of confusion between the marks in question, even though the goods and services covered by those marks were identical and the earlier mark had a massive reputation .
It is not disputed that the word 'aava', which means 'open', 'expansive' or 'wide' in Finnish, has no meaning for the majority of members of the relevant public, which does not speak that language. That word will therefore be perceived by the majority of the relevant public as being invented and, therefore, distinctive. Even if the word 'mobile' is not distinctive in respect of some of the goods and services, it is not on its own sufficient to conclude that that word is negligible in the overall impression produced by that mark. The relevant public will note the difference between the first letter of those signs, that is to say the letter 'a' in respect of the mark applied for and the letter 'j' in respect of the earlier mark. That difference is intensified, as OHIM rightly observed, by the unusual repetition of the letter 'a' at the beginning of the word 'aava'.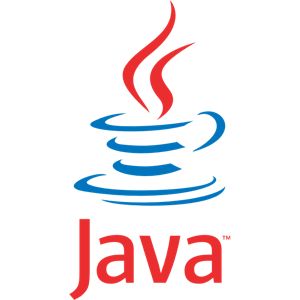 In those circumstances, the Court confirms that the signs at issue each have a different meaning. Even if the relevant consumer did not associate the earlier mark with the island of Java, the fact remains, in any event, that the signs in question are not conceptually similar.
Second, in so far as the opposition was filed on the basis of Article8(5) CTMR, the requirement that the earlier mark should have a reputation in order for such an opposition to be upheld was satisfied in the present case. However, the requirement that there should be some degree of similarity between the signs in question was not satisfied.
Posted by: Laetitia Lagarde @ 16.32
Tags:
General Court
,
java
,
aava mobile
,
likelihood of confusion
,



Sharing on Social Media? Use the link below...
Perm-A-Link:
https://www.marques.org/blogs/class46?XID=BHA3669
Reader Comments: 0
Post a Comment
MARQUES does not guarantee the accuracy of the information in this blog. The views are those of the individual contributors and do not necessarily reflect those of MARQUES. Seek professional advice before action on any information included here.
The Class 46 Archive