CLASS 46

Now in its twelfth year, Class 46 is dedicated to European trade mark law and practice. This weblog is written by a team of enthusiasts who want to spread the word and share their thoughts with others.
Who we all are...
THURSDAY, 27 MARCH 2014
Spring in General Court: representation of a flower on a collar
In Case T-131/13, both OHIM and the General Court rejected the application for the mark (on the left) representing a flower on a collar applied for Class 25 goods among others "coats, trench coats". The Applicant Lardini Srl (Italy) specified the following description:
"The mark consists of a stylized three-dimensional flower affixed to the neck of the garment. In the sample of the mark, the dotted outline of the collar is intended to indicate the mark positioning and is not part of it".
The GC confirmed that the applied for sign lacks distinctive character according to article 7 (1) b) CTMR because the representation is too imprecise to be remembered and used by the consumer as reference for an effective instrument of differentiation in the market. In particular, the presence of a flower on clothing is common on the goods in question and the consumer will perceive it as a mere ornament.
Finally, the Court differentiated two earlier CTM's representing flowers from the present case : the earlier marks (see below) included a real stylization of a flower to the extent that the component elements could be clearly identified. The mark applied for, meanwhile, was especially characterized by an insufficiently defined shape.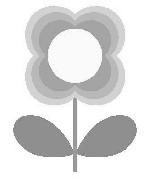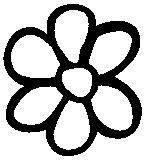 Posted by: Laetitia Lagarde @ 15.31
Tags:
General court
,
absolute grounds
,
flower
,
collar
,



Sharing on Social Media? Use the link below...
Perm-A-Link:
https://www.marques.org/blogs/class46?XID=BHA3654
Reader Comments: 0
Post a Comment
MARQUES does not guarantee the accuracy of the information in this blog. The views are those of the individual contributors and do not necessarily reflect those of MARQUES. Seek professional advice before action on any information included here.
The Class 46 Archive