CLASS 46

Now in its twelfth year, Class 46 is dedicated to European trade mark law and practice. This weblog is written by a team of enthusiasts who want to spread the word and share their thoughts with others.
Who we all are...
THURSDAY, 6 FEBRUARY 2014
Good news for brands as top court rules against "fakes by post" for personal use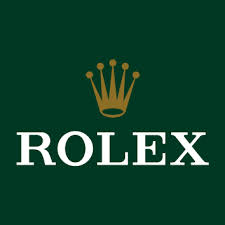 Earlier today in Case C-98/13, Blomqvist v Rolex, the Court of Justice of the European Union (CJEU) ruled that customs authorities could detain counterfeit goods that consumers in the EU bought by mail order via the internet and imported from outside the EU for their own use. Once detained and checked to make sure that they really are infringing goods, they can then be destroyed.
In this action, Rolex sought an order to compel Blomqvist, who bought a counterfeit Rolex online which was sent to him from Hong Kong, to agree to its destruction after the customs authorities seized it. Blomqvist refused, since he wanted it back.
The court's ruling, on a reference from Denmark, is as follows:
Council Regulation ... 1383/2003 ... must be interpreted as meaning that the holder of an intellectual property right over goods sold to a person residing in the territory of a Member State through an online sales website in a non-member country enjoys the protection afforded to that holder by that regulation at the time when those goods enter the territory of that Member State merely by virtue of the acquisition of those goods. It is not necessary, in addition, for the goods at issue to have been the subject, prior to the sale, of an offer for sale or advertising targeting consumers of that State.
In an impressive turn of speed, the court gave its ruling in a little less than a year. Not so long ago, intellectual property cases coming before the CJEU could easily take twice that long.
The case now returns to the Danish Supreme Court, which will make the final ruling.
Posted by: Blog Administrator @ 17.22
Tags:
CJEU reference,counterfeit goods for personal use
,



Sharing on Social Media? Use the link below...
Perm-A-Link:
https://www.marques.org/blogs/class46?XID=BHA3597
Reader Comments: 0
Post a Comment
MARQUES does not guarantee the accuracy of the information in this blog. The views are those of the individual contributors and do not necessarily reflect those of MARQUES. Seek professional advice before action on any information included here.
The Class 46 Archive