CLASS 46

Now in its twelfth year, Class 46 is dedicated to European trade mark law and practice. This weblog is written by a team of enthusiasts who want to spread the word and share their thoughts with others.
Who we all are...
TUESDAY, 14 JANUARY 2014
Greece: The SUPER attractiVe POWER of SHELL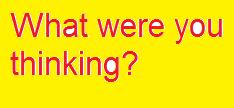 Two recent decisions of the GR TM Office's competent Examiner ask us to plunge deep into the curious ways of the human mind.
In particular, the applicant in question filed the marks V POWER and SUPER V POWER (ring a bell?) in connection with fuel in Class 4 and vehicle refueling and repair services (and car washing) in Class 37. The marks were displayed in red standard letter font against a yellow background (probably to leave no room for doubt). Legal providence, under which Greek Examiners review TM applications both for absolute and relative grounds of refusal saved SHELL the costs of opposition on the basis of its earlier V-POWER and SHELL V-POWER trademarks (but denied a rather relaxed matter of its Greek TM lawyers). The marks were rejected in both classes over likelihood of consumer confusion (identity of goods in Class 4 and similarity of services in Class 37, in which SHELL does not enjoy TM rights). A recourse action is procedurally available to the applicant. Some may think that likelihood of confusion or association for car washing is taking it a step too far, but some others may just feel that a good number of other bases of rejection of the mark would additionally apply.

Posted by: Nikos Prentoulis @ 10.26
Tags:
Grrece
,
TM Office
,
relative grounds for refusal
,
V POWER
,
SUPER V POWER
,
SHELL
,



Sharing on Social Media? Use the link below...
Perm-A-Link:
https://www.marques.org/blogs/class46?XID=BHA3554
Reader Comments: 0
Post a Comment
MARQUES does not guarantee the accuracy of the information in this blog. The views are those of the individual contributors and do not necessarily reflect those of MARQUES. Seek professional advice before action on any information included here.
The Class 46 Archive