CLASS 46

Now in its twelfth year, Class 46 is dedicated to European trade mark law and practice. This weblog is written by a team of enthusiasts who want to spread the word and share their thoughts with others.
Who we all are...
THURSDAY, 5 DECEMBER 2013
German Federal Patent Court: "For you"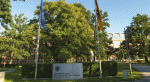 The German Federal Patent Court recently found that the English word sequence "For you" was not registrable as a trade mark for goods covered by classes 5, 29, 30 and 32 due to a lack of distinctiveness. Case reference: 30 W (pat) 83/11 of 13 June 2013.
"Where consumers interpret a sequence of words (here: the English words "for you") as a slogan type statement, that is merely meant to draw the attention to the goods bearing the sign (here: goods covered by classes 5, 29, 30 and 32), then this does not support the assumption of a distinctiveness of the sign in a trade mark sense but rather negates it (in contrast to BGH GRUR 1999, 1093 – FOR YOU)".
Posted by: Birgit Clark @ 23.01
Tags:
German Federal Patent Court
,



Sharing on Social Media? Use the link below...
Perm-A-Link:
https://www.marques.org/blogs/class46?XID=BHA3509
Reader Comments: 0
Post a Comment
MARQUES does not guarantee the accuracy of the information in this blog. The views are those of the individual contributors and do not necessarily reflect those of MARQUES. Seek professional advice before action on any information included here.
The Class 46 Archive