CLASS 46

Now in its twelfth year, Class 46 is dedicated to European trade mark law and practice. This weblog is written by a team of enthusiasts who want to spread the word and share their thoughts with others.
Who we all are...
MONDAY, 25 NOVEMBER 2013
Danish court finds owner-director personally liable

In
Artextyl SARL v Geographical Norway ApS
(Case V-59-12 et al, 28 October 2013), the Danish Maritime and Commercial Court held that Nikokaj Weir the sole proprietor and managing director of Geographical Norway ApS, incurred separate liability for infringements committed by that company against Artextyl SARL, which was the proprietor of various trade marks for clothing.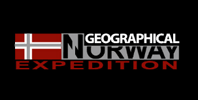 Geographical Norway had acted as Artextyl's distributor in Denmark, until that distributorship ended in December 2011. In that same year a company called Topgarments Ltd China (which made goods for Artextyl in China) produced 12,920 coats for Artextyl. Following a delay, Artextyl cancelled that order and told Topgarments that under no circumstances would it allow the sale of the coats in Europe. Undeterred by this, Topgarments still sold the coats to Geographical Norway.
After Artextyl had secured interim orders to prevent sale and preserve evidence, the company sought Dkr 500,000 as compensation and damages.
The court ascertained that a profit of between Dkr 50 and Dkr 75 had been made on each coat, with the result that the total profit from sale of the unauthorised garments came to at least Dkr 650,000. Since Artextyl had limited its claims to a modest Dkr 500,000, the court acceded to this claim without further discussion.

But who had to pay? The court found that Weir was the sole proprietor and managing director of Geographical Norway. It was he who carried out and was responsible for all the company's acts. Accordingly Weir incurred a separate liability for the infringements and was responsible to pay jointly and severally together with the defendant company. This decision confirms the new trend in Denmark that natural persons may be held liable for IP infringements performed by companies, so long as that person was the sole owner, acted as manager and was responsible for the acts performed by the company.

Source: "Court confirms that directors may be held liable for company IP breaches" by Mads Marstrand-Jørgensen MAQS Law Firm, Copenhagen), published online in the World Trademark Review, 18 November
Posted by: Blog Administrator @ 09.19
Tags:
Denmark
,
personal liability
,



Sharing on Social Media? Use the link below...
Perm-A-Link:
https://www.marques.org/blogs/class46?XID=BHA3482
Reader Comments: 0
Post a Comment
MARQUES does not guarantee the accuracy of the information in this blog. The views are those of the individual contributors and do not necessarily reflect those of MARQUES. Seek professional advice before action on any information included here.
The Class 46 Archive