CLASS 46

Now in its twelfth year, Class 46 is dedicated to European trade mark law and practice. This weblog is written by a team of enthusiasts who want to spread the word and share their thoughts with others.
Who we all are...
FRIDAY, 22 NOVEMBER 2013
General Court: Castel (trade mark) v. Castell (GI)
In Case T-320/10, Castel Frères SAS (France) applied for registration of the word mark CASTEL. Fürstlich Castell'sches Domänenamt Albrecht Fürst zu Castell-Castell (Germany) filed a cancellation action based on the Geographical Indication Castell, protected for wines in Germany, France, Greece, Italy and Spain.
The Cancellation Division and Second Board of Appeal of OHIM dismissed the action. The difference in spelling (additional 'l' in the GI) is likely to create some distance and a conceptual difference between the earlier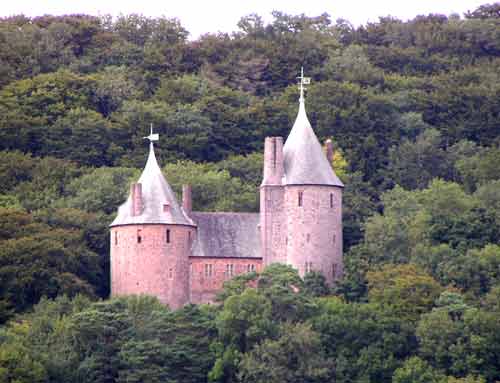 geographical indication and the disputed mark. The disputed mark, in the light of its being commonly used in the wine sector and meaning 'castle', is perceived by the relevant public as having that meaning. Therefore the disputed mark would not be perceived by the relevant public as designating a place in Germany which is renowned for wine production and is not descriptive of the geographical origin of the goods concerned for the purposes of Article 7(1)(c) of CTMR. Lastly inasmuch as the disputed mark does not contain or consist of a geographical indication, there is no need to examine it in the light of Article 7(1)(g) and (j) of CTMR.
The GC annulled the BoA's decision and invalidated the mark under Arts 52(1)(c) and 7(1)(c) due to its similarity with the term 'Castell'. Even if the earlier GI is not famous, OHIM could not claim that that public does not know of it. The relevant public is able to perceive the term 'castell' as a geographical indication for wines because it is has sufficient knowledge of it.
Contrary to the BoA's findings, the GC concluded that the difference between the mark CASTEL and the term 'Castell' was not sufficient to outweigh the resemblance which existed between them; the relevant public would associate the CASTEL mark with the German wine-producing region.
The GC considered that even if the relevant public also attributed the meaning of 'castle' to the term 'Castel', this was not capable of altering that finding. When confronted with goods bearing the mark CASTEL, the relevant public would immediately think it was wine originating from the wine producing municipality of Castell. Posted by: Laetitia Lagarde @ 17.09
Tags:
General Court.
,
my kingdom
,
castel
,
castell
,
castle
,
GI
,
,



Sharing on Social Media? Use the link below...
Perm-A-Link:
https://www.marques.org/blogs/class46?XID=BHA3481
Reader Comments: 0
Post a Comment
MARQUES does not guarantee the accuracy of the information in this blog. The views are those of the individual contributors and do not necessarily reflect those of MARQUES. Seek professional advice before action on any information included here.
The Class 46 Archive