CLASS 46

Now in its twelfth year, Class 46 is dedicated to European trade mark law and practice. This weblog is written by a team of enthusiasts who want to spread the word and share their thoughts with others.
Who we all are...
TUESDAY, 19 NOVEMBER 2013
FICKEN in General Court
After rulings on colourful expressions such as "FUCKING HELL" and "HIJOPUTA", the General Court dismissed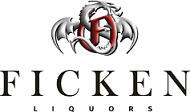 appeals regarding the word mark "FICKEN" and figurative mark found to be contrary to public policy and morality.
OHIM refused registration of the marks because for the German speaking public they are contrary to Article 7 (1) f) CTMR for goods and services in Classes 25, 32 ,33 and 35.
The Applicant did not challenge the meaning found in dictionaries: the word "FICKEN" is vulgar and means "to have sex". In addition, the Court rejected the applicant's argument that today the word "ficken" is commonly used, in particular by young people and therefore a person with normal sensibility would find, at most, that the mark FICKEN would be untasteful. The Court found that the Board of Appeal correctly took into account that an average consumer, with normal sensibility levels, would perceive it as vulgar, obscene and repellent, and find it a chocking word, contrary to decency, and thus accepted principles of morality.
Moreover, in relation to alcoholic beverages goods in classes 32 and 33, there is a link created encouraging the impression that alcohol would promote sex, which would be dangerous, in particular for teenagers. In general for the rest of the goods and services, the use in a commercial way has the inherent capacity of chocking any person which reads or understands its meaning. The fact that the word may also be a family name, or is registered by the German Trademark Office is irrelevant.
Regarding the figurative mark, the word FICKEN is clearly dominant comparing to the rest of the elements and cannot be registered either.
Finally, this refusal to register the marks does not constitute an abuse of freedom of expression since the Applicant can still commercialize goods bearing that word.
Posted by: Laetitia Lagarde @ 17.30
Tags:
General Court
,
absolute grounds
,
public policy
,
morality
,



Sharing on Social Media? Use the link below...
Perm-A-Link:
https://www.marques.org/blogs/class46?XID=BHA3477
Reader Comments: 0
Post a Comment
MARQUES does not guarantee the accuracy of the information in this blog. The views are those of the individual contributors and do not necessarily reflect those of MARQUES. Seek professional advice before action on any information included here.
The Class 46 Archive