CLASS 46

Now in its twelfth year, Class 46 is dedicated to European trade mark law and practice. This weblog is written by a team of enthusiasts who want to spread the word and share their thoughts with others.
Who we all are...
WEDNESDAY, 23 OCTOBER 2013
Test the limits – German Supreme Court rules on registrability of "test"
The German Federal Supreme Court (BGH) recently had to decide whether or not the trademark "test" of the German foundation "Stiftung Warentest" can remain protected as a registered trademark. The court's press release - in German - is available here.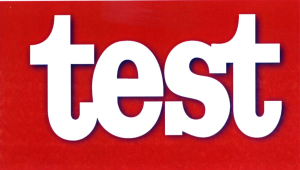 Stiftung Warentest is a widely known German foundation dedicated to testing the properties and qualities of goods and services. It was founded in 1964 on an initiative of the German parliament to assist consumers in their purchase decisions. The foundation has been using the sign "test" since 1966. "test" was registered as word/device mark in 2004 on the basis of acquired distinctiveness through use. In 2006, a third party initiated cancellation proceedings against the mark.
While the German PTO granted the cancellation request, the German Federal Patent Court (BPatG) overturned the decision. The German Patent Court relied on a market survey, according to which 43% of the relevant public recognized the mark as referring to a specific undertaking. However, according to the German Supreme Court, this percentage is not sufficient, particularly since the mark is no longer used in its registered form since May 2008. Hence, it is possible that its market recognition has gone down further. The other indications for acquired distinctiveness, such as market share, advertising investments and circulation numbers, were held to be insufficient evidence, too, in the light of the survey result.
The German Supreme Court referred the case back to the German Patent Court for further deliberation of the relevant facts. In particular, it needed to be determined whether or not the sign "test" already lacked the necessary acquired distinctiveness at the time of its registration.
The decision is a good example of the high relevance of market surveys whenever the distinctiveness and reputation of a trademark must be proved.
Case Reference: BGH, I ZB 65/12 of 17 October 2013
Posted by: Anthonia Ghalamkarizadeh @ 13.41
Tags:
BGH
,
test
,
German Federal Supreme Court
,
German Supreme Court
,
Stiftung Warentest
,



Sharing on Social Media? Use the link below...
Perm-A-Link:
https://www.marques.org/blogs/class46?XID=BHA3413
Reader Comments: 0
Post a Comment
MARQUES does not guarantee the accuracy of the information in this blog. The views are those of the individual contributors and do not necessarily reflect those of MARQUES. Seek professional advice before action on any information included here.
The Class 46 Archive