CLASS 46

Now in its twelfth year, Class 46 is dedicated to European trade mark law and practice. This weblog is written by a team of enthusiasts who want to spread the word and share their thoughts with others.
Who we all are...
SUNDAY, 8 SEPTEMBER 2013
German Federal Patent Court: Annette von Droste zu Hülshoff Stiftung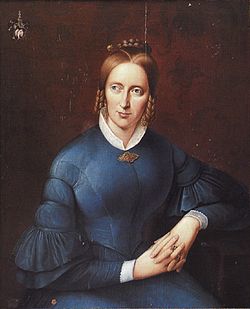 In the case "Annette von Droste zu Hülshoff Stiftung" (English: Foundation (case reference 33 W (pat) 550/11 of 2 July 2013) the German Federal Patent Court recently handed down the following guidance concerning the registrability as a trade mark of the name of a famous person whose works belong to Germany's cultural heritage.
1) The mere fact that the person of Annette von Droste- Hülshoff was a well-known poet whose works are part of Germany's cultural heritage, does not justify a refusal to register a mark for the sign Hülshoff according to § 8 (2) No. 1 and No. 2 German Trade Mark Act (non-distinctiveness and descriptiveness) , since a possible interest of the general public in the availability of the sign for everyone due to its status as cultural heritage should not be considered in this context.
2) Such names may however not be registrable as a trade mark, where the name of the well-known person is meant to identify goods or services, which are associated with that person or their work. Such an association is not limited to goods, but may also exist for services.
The decision can be retrieved by clicking here (in German, PDF)
Posted by: Birgit Clark @ 19.47
Tags:
Well-known person
,
German Federal Patent Court
,
cultural heritage
,
distinctiveness
,
descriptiveness
,



Sharing on Social Media? Use the link below...
Perm-A-Link:
https://www.marques.org/blogs/class46?XID=BHA3337
Reader Comments: 0
Post a Comment
MARQUES does not guarantee the accuracy of the information in this blog. The views are those of the individual contributors and do not necessarily reflect those of MARQUES. Seek professional advice before action on any information included here.
The Class 46 Archive