CLASS 46

Now in its twelfth year, Class 46 is dedicated to European trade mark law and practice. This weblog is written by a team of enthusiasts who want to spread the word and share their thoughts with others.
Who we all are...
THURSDAY, 27 JUNE 2013
CJEU rules on bad faith in TM applications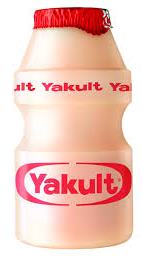 The Court of Justice of the European Union (CJEU) gave a ruling this morning in
Case C‑320/12
Malaysia Dairy Industries Pte. Ltd v Ankenævnet for Patenter og Varemærker,
on a reference for a preliminary ruling from the Danish Supreme Court in a case in which Yakult challenged the registration in Denmark of a milk drink bottle shape that was the same as a shape for which Yakult had earlier gained registration. The question on which the CJEU was asked to rule was effectively whether a trade mark applicant must be taken to have applied in bad faith if it knew of the existence of an earlier foreign registration of the same trade mark when it filed its own application.
The CJEU explained that it is for the national or regional tribunal, when considering bad faith, to take account of all relevant facts. However, the fact that the applicant for registration knew of the existence of an earlier registration of the same mark in a foreign country did not of itself mean that the subsequent application was made in bad faith.
The interesting thing about this case, apart from the ruling, is that, having dispensed with an Advocate General's Opinion, the CJEU was able to process this request for a preliminary ruling in two days less than a year. Class 46 welcomes this swiftness and hopes that it will be replicated and perhaps even improved upon in future trade mark cases.
Posted by: Blog Administrator @ 15.40
Tags:
CJEU ruling
,
bad faith
,



Sharing on Social Media? Use the link below...
Perm-A-Link:
https://www.marques.org/blogs/class46?XID=BHA3274
Reader Comments: 0
Post a Comment
MARQUES does not guarantee the accuracy of the information in this blog. The views are those of the individual contributors and do not necessarily reflect those of MARQUES. Seek professional advice before action on any information included here.
The Class 46 Archive