CLASS 46

Now in its twelfth year, Class 46 is dedicated to European trade mark law and practice. This weblog is written by a team of enthusiasts who want to spread the word and share their thoughts with others.
Who we all are...
WEDNESDAY, 27 MARCH 2013
General Court in a quest of "square deal"
In case T-42/09, two "four-sided figure" Italian parties were opponents, namely Editrice Quadratum for the applied for word sign QUADRATUM for goods in Class 30 against A.Loacker SpA on the basis of its previous CTM right LOACKER QUADRATINI also registered for goods in Class 30, in particular "biscuits, snacks".
The Opposition Division had partly upheld the opposition for some goods "pastries, confectionery, eatable ice-creams, bread, cacao". The BoA cancelled the decision and rejected the action, which was upheld by the General Court.
Firstly, the relevant consumer has an average degree of attention due to the nature of the goods. The goods are identical, however the signs are different.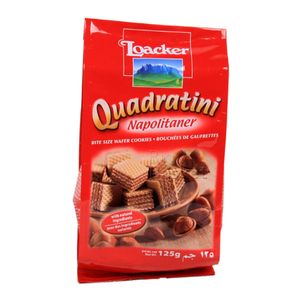 The earlier mark is composed of two words, with the ending "tini" which is typically Italian, whereas the contested CTM ends in "tum" which is representative of Latin language sound. The term LOACKER being a purely fantasy word, attracts more the consumer's attention. Further, for the Italian-speaking consumer "quadratini" can be understood as "little squares" whereas it is highly unlikely that the consumer associates "quadratum" with the shape of the product since it is not an Italian word nor a diminutive [although it is the Author's understanding that knowledge of Latin- not just legal phrases - is incredibly high amongst Italians- due to its ancient common roots].
The BoA based this reasoning on common knowledge- at least for any Italian speaker- that many common Italian diminutives are used for food, such as "triangolini" (little triangles), "stelline" (little stars ), "orechiette" (little ears), cubetti (little cubes), dadini (little dice), etc. Thus, there is no conceptual similarity even in the presence of the same root "quadrat".
Finally, the differences are so significant that no average observant consumer would confuse the marks, even if they are used for the same foodstuff.
Posted by: Laetitia Lagarde @ 23.02
Tags:
General court
,
likelihood of confusion
,
quadratini
,
quadratum
,
little squares
,



Sharing on Social Media? Use the link below...
Perm-A-Link:
https://www.marques.org/blogs/class46?XID=BHA3167
Reader Comments: 0
Post a Comment
MARQUES does not guarantee the accuracy of the information in this blog. The views are those of the individual contributors and do not necessarily reflect those of MARQUES. Seek professional advice before action on any information included here.
The Class 46 Archive