CLASS 46

Now in its twelfth year, Class 46 is dedicated to European trade mark law and practice. This weblog is written by a team of enthusiasts who want to spread the word and share their thoughts with others.
Who we all are...
TUESDAY, 26 MARCH 2013
Fashion in General Court
In Cases T-409/10 and T-410/10, Bottega Veneta International sought registration of the following 3D marks for goods in Class 18, namely "purses and handbags"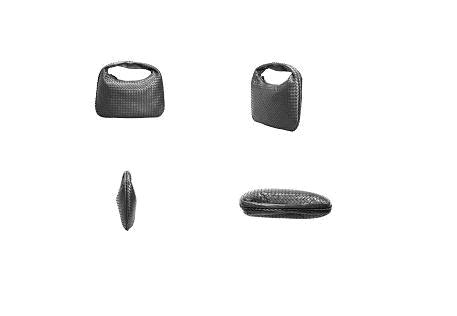 The OHIM examiner, as upheld by the Board of appeal and General Court, rejected the CTM applications on the ground that it lacked distinctive character according to Article 7 (1) (b) CTMR since consumers are not in the habit to identify the shape of a bag as a function of origin and the shape is not uncommon on the purse market.
The Applicant- during the examination process- claimed that it intended to protect not only the shape of the purse, but in particular the "plaited surface of braided leather" aspect. The GC held that this did not amount to a violation of Article 9 (3) a) of Regulation 2868/95 on "condition of examinations of a trademark application" because the Applicant had not specified the description of the aspect of the purse in its application, as an element seeking CTM protection. Thus the BoA –when it did not take into account the plaited aspect of the purse- did not commit a legal error justifying the cancellation of the decision.
Further, the GC rejected the Applicant's claim that the relevant public, composed of women will scrupulously look at fashion accessories, such as purses, when purchasing such an expensive good. The GC confirmed that the consumer will have an average degree of attention because the CTM description did not specify that it consisted of luxury goods. Moreover, Internet searches demonstrated that this shape is common in the market, including the handles position in the continuation of the purse and it did not diverge significantly from the norms of the sector (i.e.: search for Hobo purses on Google).
Finally, the Applicant produced various tables containing important volumes of sales for these handbags in some EU countries during the years preceding the applications and magazine articles refering to it as "luxury must" and "chic and sophisticated". However, this only demonstrated commercial success for these models, if and when identifiable as such. It did not demonstrated that the consumer would identify it as a badge of origin nor fulfill the requirement for acquired by use according to Article 7(3) CTMR.
Posted by: Laetitia Lagarde @ 16.48
Tags:
General court
,
absolute grounds
,
Bottega Veneta
,
hobo
,
purse
,
,
Perm-A-Link:
https://www.marques.org/blogs/class46?XID=BHA3165
Reader Comments: 0
Post a Comment
MARQUES does not guarantee the accuracy of the information in this blog. The views are those of the individual contributors and do not necessarily reflect those of MARQUES. Seek professional advice before action on any information included here.
The Class 46 Archive