CLASS 46

Now in its twelfth year, Class 46 is dedicated to European trade mark law and practice. This weblog is written by a team of enthusiasts who want to spread the word and share their thoughts with others.
Who we all are...
MONDAY, 25 MARCH 2013
UK IPO's Tribunal Practice Notice (1/2013)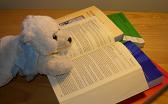 The UK IPO's Tribunal Practice Notice (1/2013) - which replaces TPN (4/2010) – is concerned with the calculation of time periods and – in short - restores the position to what it was prior to the 2008 changes.
"On 31 March 2013 The Trade Marks and Registered Designs (Amendment) Rules 2013 and The Trade Marks (International Registration) (Amendment ) Order 2013 come into force and this notice provides guidance on the main legislative changes.

The purpose of the new instruments is therefore to restore the position to what it was prior to the change made in 2008. This will be achieved by introducing the wording 'beginning immediately after' to prescribe time periods other than for rules 5(5), 14(5) and 63(2) of the Trade Marks Rules 2008 where it is intended to retain the 'beginning on/with' formulation.

… for example, an opposition period of two months following publication on 11 April 2013 will expire on 11 June 2013, rather than on 10 June as present.

… transitional provisions mean that the end of any of the periods covered by the change and which are still open on 31 March will be calculated on the revised basis. For example, the standard opposition period for a mark published on 5 February will now expire on 5 April rather than on 4 April."
The full details - and in particular which deadlines are affected - can be found on the UK IPO's website and by clicking here.
Something to print out and pin to the wall next to your desk…
Posted by: Birgit Clark @ 14.32
Tags:
UK IPO
,
deadlines
,
TPN
,



Sharing on Social Media? Use the link below...
Perm-A-Link:
https://www.marques.org/blogs/class46?XID=BHA3163
Reader Comments: 0
Post a Comment
MARQUES does not guarantee the accuracy of the information in this blog. The views are those of the individual contributors and do not necessarily reflect those of MARQUES. Seek professional advice before action on any information included here.
The Class 46 Archive