CLASS 46

Now in its twelfth year, Class 46 is dedicated to European trade mark law and practice. This weblog is written by a team of enthusiasts who want to spread the word and share their thoughts with others.
Who we all are...
MONDAY, 4 MARCH 2013
General Court: STEAM GLIDE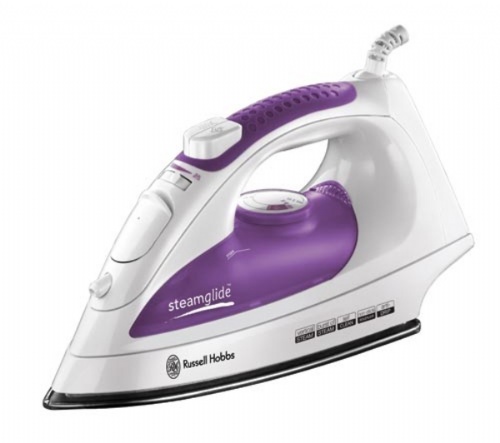 In case T-544/11, Salton Europe Ltd, which subsequently became Russell Hobbs Ltd, which finally assigned the rights to Spectrum brands Ltd (UK), registered STEAM GLIDE for goods in Class 9 'Electric irons, electric flat irons, electric irons for ironing clothes, parts and fittings for the aforementioned goods'.
Koninklijke Philips Electronics NV (Netherlands) filed for a declaration of invalidity on the grounds that the CTM had been registered in breach of Article7(1)(b) and (c) of CTMR.
The Cancellation Division, as upheld by the General Court, declared the CTM invalid on the following grounds:
-as the goods in question are household appliances and the sign at issue is composed of English words, the relevant public is made up of average consumers, who are considered to be well informed, observant and circumspect, from the United Kingdom, Ireland and Malta;
–the expression 'steam glide' is descriptive for the purposes of Article7(1)(c) because (i) it is made up of two English words both of which refer directly to the nature and purpose of the goods in question; (ii) there is nothing unusual, in particular with regard to the syntax, about the combination of the words 'steam' and 'glide'; (iii) as a whole, therefore, the expression 'steam glide' constitutes an immediate, direct and easily understandable indication that the irons in question emit steam and move smoothly across clothes and this expression does not create an impression which is sufficiently far removed from that produced by the mere combination of meanings lent by the words of which it is composed so far as those goods are concerned; the Court consider there to be, in English, extreme ellipsis in the expression at issue, the English lexicon including an almost infinite number of compounds (such as, for example, 'shopping bag', 'sleeping bag', 'doggy bag', etc).
–the sign at issue is banal and devoid of distinctive character in respect of the goods in question, within the meaning of Article7(1)(b) as the average consumer will perceive it as a reference to irons that move without difficulty when operated
Posted by: Laetitia Lagarde @ 10.54
Tags:
General Court
,
absolute grounds
,
steamglide
,



Sharing on Social Media? Use the link below...
Perm-A-Link:
https://www.marques.org/blogs/class46?XID=BHA3131
Reader Comments: 0
Post a Comment
MARQUES does not guarantee the accuracy of the information in this blog. The views are those of the individual contributors and do not necessarily reflect those of MARQUES. Seek professional advice before action on any information included here.
The Class 46 Archive