CLASS 46

Now in its twelfth year, Class 46 is dedicated to European trade mark law and practice. This weblog is written by a team of enthusiasts who want to spread the word and share their thoughts with others.
Who we all are...
THURSDAY, 28 FEBRUARY 2013
General Court: Medinet and technicolor claim for seniority
In Case T-378/11, Franz Wilhelm Langguth Erben GmbH & Co. KG filed an application for the following CTM MEDINET for goods in Class 33 "Wines, sparkling wines, beverages containing wine"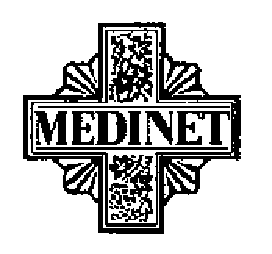 At the same time, it filed an application claiming the seniority of earlier national and international figurative marks which were, respectively, the subject of German registration number 834732 and of international registration number 364053, with effect in Austria, the Benelux countries, the Czech Republic, France, Hungary, Italy, Poland, Slovakia and Slovenia, consisting of the following sign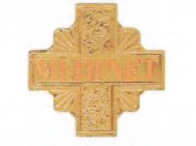 In order to uphold the claim of seniority of the earlier national mark for the purposes of the application for registration of the CTM, 3 cumulative conditions must be fulfilled: 1) the earlier mark and the CTM applied for must be identical; 2) the goods or services covered by the Community trade mark applied for must be identical to, or contained within, those covered by the earlier mark; and 3) the proprietor of the marks at issue must be the same (Case T‑103/11ShangvOHIM (justing)
According to the same case-law, a sign is identical with a trade mark only where it reproduces, without any modification or addition, all the elements constituting the trade mark or where, viewed as a whole, it contains differences which are so insignificant that they may go unnoticed by an average consumer. This must be interpreted restrictively.
The OHIM and the GC refused the claim of seniority because it found that the requirement set out in Article 34(1) of CTMR that there must be 'identity' of the marks for seniority to be claimed was not satisfied inasmuch as the CTM applied for did not designate any specific colour whereas the earlier national and international marks were golden in colour, even though they share the word element 'medinet' contained in a figurative shape representing a cross.
Posted by: Laetitia Lagarde @ 17.49
Tags:
General Court
,
seniority
,
requirements
,
identical trademarks
,
medinet
,



Sharing on Social Media? Use the link below...
Perm-A-Link:
https://www.marques.org/blogs/class46?XID=BHA3128
Reader Comments: 0
Post a Comment
MARQUES does not guarantee the accuracy of the information in this blog. The views are those of the individual contributors and do not necessarily reflect those of MARQUES. Seek professional advice before action on any information included here.
The Class 46 Archive