CLASS 46

Now in its twelfth year, Class 46 is dedicated to European trade mark law and practice. This weblog is written by a team of enthusiasts who want to spread the word and share their thoughts with others.
Who we all are...
MONDAY, 25 FEBRUARY 2013
General Court: Walichnowy Marko v. Mar-ko
In Case T-159/11, M.Marek Marszałkowski (Poland) applied for registration of the following figurative CTM (right below) for goods in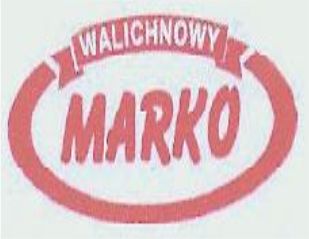 Class29
Mar‑Ko Fleischwaren GmbH & Co. KG (Germany) opposed it on the grounds of Article 8(1) (b) CTMR on the basis of earlier word CTM MAR-KO also registered for goods in Class 29.
The Board of Appeal, as upheld by the General Court, found that the earlier CTM's goods "Charcuterie without duck or goose meat" were very similar to the following goods of the applied for CTM "Meat, poultry, including packed, tinned meat, , meat and poultry products, including pâté, tripe, meat and vegetable products, including bigos, cabbage and sausage, meat balls in vegetable sauce" except for "compotes, processed vegetable products, including processed cucumbers, pastes made of cucumbers, red beetroot, peppers, carrots, peas, beans and cabbage dried vegetables, including onions, celery, parsley, leeks, carrots, beetroot, parsnip and peppers."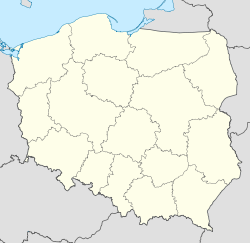 As regards the similarity of the marks, for the average Polish consumer, the signs have an average visual and aural similarity. The figurative elements are commonly used in signs and "Walichnowy" has a weak distinctive character because it refer s to the indication of origin of the goods, namely a Polish city with the same name. There is no possible conceptual comparison.
Thus for the relevant consumer who will most likely refer to both signs in the identical way "MARKO", there is a likelihood of association between the signs for the similar goods.
Posted by: Laetitia Lagarde @ 12.44
Tags:
General Court
,
likelihood of confusion
,
marko
,
walichnowy
,
Poland
,



Sharing on Social Media? Use the link below...
Perm-A-Link:
https://www.marques.org/blogs/class46?XID=BHA3125
Reader Comments: 0
Post a Comment
MARQUES does not guarantee the accuracy of the information in this blog. The views are those of the individual contributors and do not necessarily reflect those of MARQUES. Seek professional advice before action on any information included here.
The Class 46 Archive