CLASS 46

Now in its twelfth year, Class 46 is dedicated to European trade mark law and practice. This weblog is written by a team of enthusiasts who want to spread the word and share their thoughts with others.
Who we all are...
THURSDAY, 15 NOVEMBER 2012
Dogfight over Community trade marks: AG opines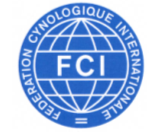 Court of Justice of the European Union (CJEU) Advocate General Mengozzi gave an Opinion today in
Case C-561/11
,
Fédération Cynologique Internationale v Federación Canina Internacional de Perros de Pura Raza
, a reference for a preliminary ruling from the Juzgado de lo Mercantil n. 1 de Alicante, Spain. The referring court was unsure whether an action for infringement of a Community mark could be brought against the user of a later Community trade mark. The question which was asked was
'In proceedings for infringement of the exclusive right conferred by a Community trade mark, does the right to prevent the use thereof by third parties in the course of trade provided for in Article 9(1)[of the CTM Regulation] extend to any third party who uses a sign that involves a likelihood of confusion (because it is similar to the Community trade mark and the services or goods are similar) or, on the contrary, is the third party who uses that sign (capable of being confused) which has been registered in his name as a Community trade mark excluded until such time as that subsequent trade mark registration has been declared invalid?'



AG Mengozzi has advised the CJEU to rule that
"On a proper construction of Article 9(1) ..., in proceedings for infringement of the exclusive right conferred by a Community trade mark, the right to prevent the use of that mark by third parties extends to any third party using a sign which creates a likelihood of confusion, including a third party who holds a later registered Community trade mark".
The two marks in this case are depicted here. The mark at the top right-hand of the page is the earlier of the two.
Posted by: Blog Administrator @ 22.46
Tags:
CJEU reference
,
AG Opinion
,
scope of protection of CTM
,



Sharing on Social Media? Use the link below...
Perm-A-Link:
https://www.marques.org/blogs/class46?XID=BHA3028
Reader Comments: 0
Post a Comment
MARQUES does not guarantee the accuracy of the information in this blog. The views are those of the individual contributors and do not necessarily reflect those of MARQUES. Seek professional advice before action on any information included here.
The Class 46 Archive