CLASS 46

Now in its twelfth year, Class 46 is dedicated to European trade mark law and practice. This weblog is written by a team of enthusiasts who want to spread the word and share their thoughts with others.
Who we all are...
THURSDAY, 30 AUGUST 2012
General Court: Blue Spot v. Blue Pod
In case T-227/11, the following trademarks were in conflict: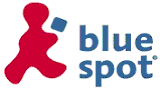 v.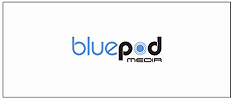 Earlier CTM Contested CTM
BLUE SPOT( IR with effect in Benelux, Bulgaria, Hungary and Romania)
Classes 35, 38 Classes 9,35,38, 41
The relevant public comprises the general public and the professional business public as regards the goods in Class 9 and the services in Classes 38 and 41, and the professional business public as regards the services in Class 35.
The Opposition Division rejected the opposition. The First Board of Appeal of OHIM partially annulled the Opposition Division's decision, allowing the opposition in respect of certain services since those covered by the marks in Class 35 were identical or highly similar, with the exception of 'business administration' and 'office functions'. As regards Class 41, it considered that only part of the services in that class were similar. Moreover, the goods in Class 9 and the services in Class 38 were highly similar.
There are significant differences in the overall impression created by the figurative marks at issue: the figure in red, which appears to be moving towards a blue square, occupies a substantial part and is a striking element of the earlier mark. Second, the main fanciful feature of the mark applied for is the letter 'o', the inner part of which is shaded blue, between the letters 'p' and 'd' in black, below which appears the word 'media'. Furthermore, whereas the 'bluepod' word element of the mark applied for is presented on one line, the word 'blue' appears above the word 'spot' in the earlier figurative mark. Moreover, the curved segment of the letters 'p' and 'd' is circular, which means that the visual impact of the mark applied for derives from the fact that the letters 'p' and 'd' are the inverse of each other. In the earlier mark, the letters 's' and 'p' are not the inverse of the letter 't'.
However, the word mark and contested CTM are similar to a certain degree in so far as concerns the overall impression.
Therefore the General Court upheld the findings of likelihood of confusion for identical or highly similar services. Posted by: Laetitia Lagarde @ 15.23
Tags:
General court
,
likelihod of confusion
,
blue spot
,
blue pod
,



Sharing on Social Media? Use the link below...
Perm-A-Link:
https://www.marques.org/blogs/class46?XID=BHA2951
Reader Comments: 0
Post a Comment
MARQUES does not guarantee the accuracy of the information in this blog. The views are those of the individual contributors and do not necessarily reflect those of MARQUES. Seek professional advice before action on any information included here.
The Class 46 Archive