CLASS 46

Now in its twelfth year, Class 46 is dedicated to European trade mark law and practice. This weblog is written by a team of enthusiasts who want to spread the word and share their thoughts with others.
Who we all are...
MONDAY, 9 JULY 2012
Switzerland: another battle in the war over the Nespresso capsules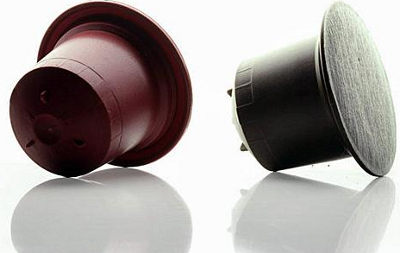 Ethical Coffee Company (ECC) SA distributes coffee capsules compatible with Nestlés NESPRESSO coffee machines (depicted above). Nestlé obtained an ex parte injunction against the sale of ECC's capsules.
Key issue of the litigation is whether the shape of the NESPRESSO capsules is necessary to obtain a technical result. ECC submitted an expert opinion claiming that this was the case, Nestlé submitted a declaration of one of its employees to the contrary. The Cantonal Court of Vaud sided with Nestlé and affirmed the ex parte injunction as a preliminary injunction in November 2011. ECC appealed the decision to the Federal Supreme Court.
The Supreme Court allowed the appeal, which given its recent case law was not obvious but is probably not of general interest. It revoked the decision by the Cantonal Court and sent the case back on procedural grounds. According to the Supreme Court, neither the expert opinion by a party expert nor the declaration by an employee of a party are sufficient evidence to support the judgment on the (lack of) technical necessity of the shape of the NESPRESSO capsules. The lower court will have to appoint a court expert.
Really interesting, however, are some statements that the Supreme Court made as obiter dicta, obviously hinting at its stance on the material issue. It noted that Nestlé first considered the shape of the NESPRESSO capsules as an invention and had filed for patent protection. The law provided for a limited time of protection for technical inventions, which in this case has expired. Protecting an invention as trade mark, which can be renewed indefinitely, undermines the limited nature of the protection for inventions. These statements sound similar to the reasoning of the US Supreme Court in TrafFix Devices, Inc. v. Marketing Displays, Inc., regarding a dual spring design for (traffic) signs, which was originally patent protected.
Decision of 26 June 2012 (in French).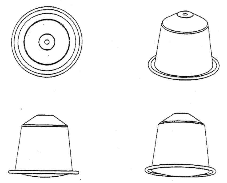 Posted by: Mark Schweizer @ 14.08
Tags:
switzerland
,
absolute grounds for refusal
,
3d mark
,
preliminary injunction
,



Sharing on Social Media? Use the link below...
Perm-A-Link:
https://www.marques.org/blogs/class46?XID=BHA2888
Reader Comments: 0
Post a Comment
MARQUES does not guarantee the accuracy of the information in this blog. The views are those of the individual contributors and do not necessarily reflect those of MARQUES. Seek professional advice before action on any information included here.
The Class 46 Archive