CLASS 46

Now in its twelfth year, Class 46 is dedicated to European trade mark law and practice. This weblog is written by a team of enthusiasts who want to spread the word and share their thoughts with others.
Who we all are...
THURSDAY, 17 MAY 2012
NEXCARE ousts NEO CARE device mark in Turkey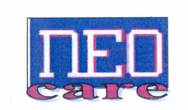 In a recent Turkish case, the owner of the NEXCARE trade NEXCARE mark filed an invalidation action against "NEO CARE + Device" trade marks in class 05. The Ankara IP Court acknowledged that the parties' respective trade marks were quite similar since the main element of the "NEO CARE + Device" trade mark is the word "NEO CARE" and that the only difference between the word marks was the "x" and the "o" letters, which did not distinguish the one from the other -- especially when considering the perspective of the average consumer.
With regard to the goods covered by both trade marks, the Court determined that both marks were registered in class 5 and that, therefore, some of the goods for which they were registered were identical. Those goods which were non-identical were however found to be similar since they could be produced by the same enterprise, in the same facility, with the same or similar technology. Further, the court considered that those goods would be distributed through the same channel. Consequently the IP Court concluded that "NEO CARE + Device" trade marks were confusingly similar to NEXCARE and were therefore to be invalidated.
The Court further determined that the "NEO" expression was derived from the Greek root "neo-", meaning "new", and that this was also known in Turkish. Likewise the English word "CARE" was also widely known in Turkish, especially in respect to goods in class 05. Based on these determinations the Court pointed that the "NEO CARE + Device" word mark actually had no distinctive character in respect of goods in class 05. This being so, the Court clearly indicated that the "NEO CARE + Device" trade mark might also be subject to invalidation for lack of distinctive character. However, it did not need to make a conclusive determination on this issue since the applicant for invalidation focused its on the issue of confusing similarity.

Source: Selin Sinem Yalıncaklı (Mehmet Gun & Partners, Istanbul, Turkey)
Posted by: Blog Administrator @ 15.58
Tags:
Turkey
,
invalidation proceedings
,



Sharing on Social Media? Use the link below...
Perm-A-Link:
https://www.marques.org/blogs/class46?XID=BHA2833
Reader Comments: 0
Post a Comment
MARQUES does not guarantee the accuracy of the information in this blog. The views are those of the individual contributors and do not necessarily reflect those of MARQUES. Seek professional advice before action on any information included here.
The Class 46 Archive