CLASS 46

Now in its twelfth year, Class 46 is dedicated to European trade mark law and practice. This weblog is written by a team of enthusiasts who want to spread the word and share their thoughts with others.
Who we all are...
THURSDAY, 19 APRIL 2012
Linked letters in Poland: Chanel, EC and CC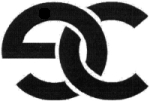 On November 2006, the Polish Patent Office granted the right of protection for the word-figurative trade mark EC R-190902 to PPH EVELINE COSMETICS Piotr Kasprzycki, for goods in Class 03 such as skin care and beauty products for women, men, children and teens, perfumes, washing, cleaning, scouring and bleaching preparations, tissues, cotton wool, cotton buds and sticks for cosmetic purposes, and in other goods in classes 05, 16, 21, 42 and 44.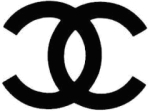 Chanel SARL opposed and argued that the trade mark EC R-190902 was confusingly similar to many of Chanel's trade marks, such as CHANEL R-33924 that was registered with the earlier priority of 2 September 1947 for goods in Class 03 such as soaps and toilet preparations, or the figurative trade mark R-57346 that was registered with the priority of 24 March 1979 for goods in Class 03. Chanel also claimed that the EC mark should not be granted because it brought unfair advantage to EVELINE COSMETICS.
The Adjudicative Board of the Polish Patent Office in its decision of 15 March 2012 case no. Sp. 587/09 invalidated the right of protection. The decision is not final yet. EVELINE COSMETICS may file a complaint to the Voivodeship Administrative Court in Warsaw. Posted by: Tomasz Rychlicki @ 09.01
Tags:
trade mark similarities
,
figurative trade marks
,
Polish Patent Office
,



Sharing on Social Media? Use the link below...
Perm-A-Link:
https://www.marques.org/blogs/class46?XID=BHA2804
Reader Comments: 0
Post a Comment
MARQUES does not guarantee the accuracy of the information in this blog. The views are those of the individual contributors and do not necessarily reflect those of MARQUES. Seek professional advice before action on any information included here.
The Class 46 Archive