CLASS 46

Now in its twelfth year, Class 46 is dedicated to European trade mark law and practice. This weblog is written by a team of enthusiasts who want to spread the word and share their thoughts with others.
Who we all are...
WEDNESDAY, 23 JANUARY 2008
CFI: BAUHAUS v BAU HOW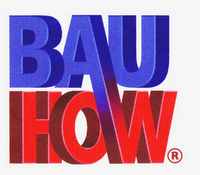 The Court of First Instance today had to decide on an appeal of an OHIM Board of Appeal decision: Case T‑106/06, Demp BV, anciennement Demp Holding BV versus OHIM, BAU HOW GmbH.

BAU HOW GmbH of Germany tried to register the device mark BAU HOW in classes 7, 8, 11, 19, 20, 36, 37 and 40. Demp BV filed an opposition under Art.8(1)(a)(b) of Regulation 40/94 based on its earlier Benelux, Irish and International registrations and earlier applications for BAUHAUS (device mark) in classes 1, 2, 6, 7, 8, 9, 11, 12, 16, 17,19, 20, 21, 26, 27, 31, 40.




The CFI upheld the OHIM Board of Appeal decision that consumers who purchase machinery covered by classes 7 and 19
would pay more attention when purchasing the goods and would not confuse the marks. The CFI held that

"... given that the marks are visually considerably different, and given that less importance is attached to the aural simliarity and the fact that the signs are not suitable for a conceptual comparison or show some conceptual differences which can be perceived, overall the following result has to be ascertained: the OHIM appeal board has deceided correctly that there is no likelihood of confusion under Art.8 (1) (b) Regulation 40/94, even though the goods covered are identical or similar." (para 48; unofficial translation).
The decision can be found here
[in German and French]
in its entirety. Posted by: Birgit Clark @ 13.30
Tags:
OHIM board of appeals; CFI
,



Sharing on Social Media? Use the link below...
Perm-A-Link:
https://www.marques.org/blogs/class46?XID=BHA28
Reader Comments: 0
Post a Comment
MARQUES does not guarantee the accuracy of the information in this blog. The views are those of the individual contributors and do not necessarily reflect those of MARQUES. Seek professional advice before action on any information included here.
The Class 46 Archive