CLASS 46

Now in its twelfth year, Class 46 is dedicated to European trade mark law and practice. This weblog is written by a team of enthusiasts who want to spread the word and share their thoughts with others.
Who we all are...
WEDNESDAY, 28 MARCH 2012
Armani in General Court: Why can't we be Amici?
In Case T-420/10, the General Court had to examine an appeal regarding an opposition brought on the grounds of article 8 (1) b) and (5) CTMR between the following marks: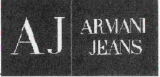 ARMANI JUNIOR
Contested CTM v Earlier Italian rights
The Opposition Division originally upheld the opposition. The BoA annulled the OD decision holding that even for similar and identical goods and services, for the relevant average Italian consumer, the signs bear visual, aural and conceptual differences which overcome the similarities since the different elements 'Armani Jeans' and "Amici Junior" hold as much importance as the common element AJ. The same conclusions apply to the word mark ARMANI JUNIOR which is even more different than the contested CTM. Thus, given the dissimilarities of the marks, the Board did not consider necessary to examine whether the other requirements of Article 8 (5) CTMR were met.
The General Court annulled the contested decision considering that the stylization of the common element AJ is very similar from a visual point of view and holds an important position in the signs in conflict and the signs bear an- albeit weak -aural similarity.
In the overall impression of likelihood of confusion, the Board stated that it took into consideration the higher degree of distinctiveness of the family of marks 'ARMANI', highlighting however that Armani was the main different element between the signs. The GC criticized the Office for reaching a groundless conclusion because the contested decision mentioned it did not look at the evidence submitted regarding the reputation of the earlier marks for procedural economy reasons. Armani submitted during appeal that it had submitted evidence regarding the reputation of the earlier signs as a whole and not just about the element 'armani'.
The Court did not examine whether the trademark registered by the Applicant, Mrs Annunziata del Prete, would take unfair advantage of the earlier signs since this was new subject matter before the Court.
Posted by: Laetitia Lagarde @ 18.11
Tags:
general court
,
likelihood of confusion
,
armani jeans
,
amici junior
,
AJ
,



Sharing on Social Media? Use the link below...
Perm-A-Link:
https://www.marques.org/blogs/class46?XID=BHA2779
Reader Comments: 0
Post a Comment
MARQUES does not guarantee the accuracy of the information in this blog. The views are those of the individual contributors and do not necessarily reflect those of MARQUES. Seek professional advice before action on any information included here.
The Class 46 Archive