CLASS 46

Now in its twelfth year, Class 46 is dedicated to European trade mark law and practice. This weblog is written by a team of enthusiasts who want to spread the word and share their thoughts with others.
Who we all are...
FRIDAY, 7 MARCH 2008
WIPO: Panathinaikos.com goes to football club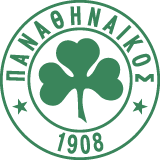 The WIPO arbitration panel has ruled that the domain name "panathinaikos.com" had been registered in bad faith and ordered that the domain be transferred to its legitimate owners.

Dr Foteini Papiri, acting as sole panelist, had to examine the question whether Panathinaikos Athlitikos Omilos - Football Société Anonyme, of Greece, and Green Team S.A had rights in the trade marks and whether the disputed domain name is identical or confusingly similar to these trade mark.

Panathinaikos Athlitikos Omilos based its claims on the unregistered trade mark consisting of the word "Panathinaikos", the green shamrock and the number 1908. The Panel found that unregistered trade marks are protected under Greek law. However, the opponent argued that "Panathinaikos" is a descriptive term with the meaning "Pan-Athenian". This argument was not so important given the fact that the Green Team S.A (acting as a second complainant) owned a trade mark registration for a figurative mark in Greece, containing the image of a shamrock followed by the text "1908 PANATHINAIKOS F.C.". In his conclusions, Dr. Papiri found that panathinaikos.com was confusingly similar to the unregistered mark used by Panathinaikos Athlitikos Omilos.

The respondent - represented by Lambadarios Law Offices - also argued that he used the domain name in a legitimate non-commercial way (that is, to show love and support to his favourite team), all that connected with bona fide interest. However, the Panel decided that the use of a fan site for commercial purposes is not a proper way to express an attachment to the beloved football club.

With regard to the point of the registration and use of the domain in bad faith the Panel found that

"the Respondent has failed to rebut the Complainants' showing that the use of the domain name creates a likelihood of confusion in the minds of the consumers as to the website ownership, origin, affiliation or endorsement in a way that may be prejudicial to the Complainants' goodwill and reputation associated with their respective marks, the most meaningful portion of which is incorporated in the domain name registration".
Panathinaikos Athlitikos Omilos - Football Société Anonyme, Green Team S.A. v. Panathinaikos.com
,
Case No. D2007-1871
of 26 February 2008. Posted by: Tomasz Rychlicki @ 09.01
Tags:
Greek trade marks
,
WIPO Arbitration and Mediation Center
,



Sharing on Social Media? Use the link below...
Perm-A-Link:
https://www.marques.org/blogs/class46?XID=BHA260
Reader Comments: 0
Post a Comment
MARQUES does not guarantee the accuracy of the information in this blog. The views are those of the individual contributors and do not necessarily reflect those of MARQUES. Seek professional advice before action on any information included here.
The Class 46 Archive