CLASS 46

Now in its twelfth year, Class 46 is dedicated to European trade mark law and practice. This weblog is written by a team of enthusiasts who want to spread the word and share their thoughts with others.
Who we all are...
THURSDAY, 20 OCTOBER 2011
UKIPO issues TPN (3/2011) - hearings in cases of invalidation on relative grounds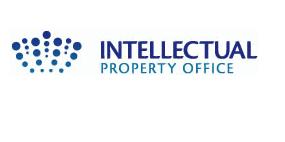 On 17 October 2011 the UK IPO issued Tribunal Practice Notice (3/2011) which updates TPN (6/2009)concerning the requirement to attend hearings in relation to applications for invalidation on relative grounds. States the new TPN (highlighting by Class 46):
"TPN (6/2009) set out a 'blanket' case management direction under rule 62 (2) of the Trade Marks Rules 2008 whereby all decisions in relation to an invalidation action based on sections 5(1), 5(2), 5(3) and 5(4) were to be made following a hearing. [...]

[... ] a balance has to be struck as between the significant consequences of an application for invalidation before the registrar and the potential burden of a 'mandatory' hearing, requiring attendance in every case of invalidation on relative grounds

Having reviewed this balance since the publication of this TPN, the registrar does not consider that a mandatory hearing in every such invalidation case is necessary or even beneficial. The registrar will, accordingly, review each invalidation action based on relative grounds, and either direct attendance at a hearing under rule 62(2), or alternatively, suggest instead that a decision be taken from the papers only. In the latter case, the parties will nevertheless retain their right to be heard if they wish."
The TPN can be read in its entirety on the UK IPO's website here, where you also find contact details for initial enquiries.
Posted by: Birgit Clark @ 13.14
Tags:
UK IPO
,
TPN
,



Sharing on Social Media? Use the link below...
Perm-A-Link:
https://www.marques.org/blogs/class46?XID=BHA2594
Reader Comments: 0
Post a Comment
MARQUES does not guarantee the accuracy of the information in this blog. The views are those of the individual contributors and do not necessarily reflect those of MARQUES. Seek professional advice before action on any information included here.
The Class 46 Archive