CLASS 46

Now in its twelfth year, Class 46 is dedicated to European trade mark law and practice. This weblog is written by a team of enthusiasts who want to spread the word and share their thoughts with others.
Who we all are...
TUESDAY, 11 OCTOBER 2011
Germany: Bavarian Beer battle still raging ...
As had been reported earlier (e.g. here and here) the Bayerische Brauerbund e.V. (Bavarian Brewers Federation) vigorously tries to prevent a use of the mark "Bavaria" of a dutch brewery in connection with beer.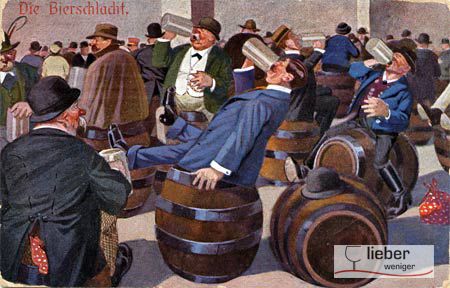 In Germany the Brauerbund based its attack on a GI "Bayerisches Bier" which had been filed by the German government in 1994 and registered in 2001, whereas the dutch brewery is owner of an IR "Bavaria Holland Beer" with a priority in Germany dating back to 1995.
The lower instances (based in Munich) had agreed with the Brauerbund (honi soit qui mal y pense) and ordered the dutch brewery to cancel their registration. The German Federal Court of Justice ("Bundesgerichtshof"), however, had referred the proceedings to the Court of Justice which had decided in C-120/08 that the relevant date is indeed the day of publication of the registration as a GI and not the date of application.
Thus the Bundesgerichtshof annuled the judgement of the second instance and remanded the case for further proceedings since it had based its decision exclusively on the Directive. The second instance (OLG München) now has to analyse whether the claim which had been made by the Brauereibund may be based on the regulations concerning geographical indications according to German trade mark law. In principle, claims according to national law have to stand back behind protection awarded by european law. However, such claims continue to exist until the term "Bayerisches Beer" has been registered by the commission. In the present case it may be argued that the sign of the defendant tries to exploit the good reputation of the term "Bayerisches Bier" (§ 127(3) MarkenG).
Its now up to a Bavarian court to decide about this question. This class 46 member, who, by the way, is living in Munich, is rather convinced that we will here some more chapters of this tale before the battle is over...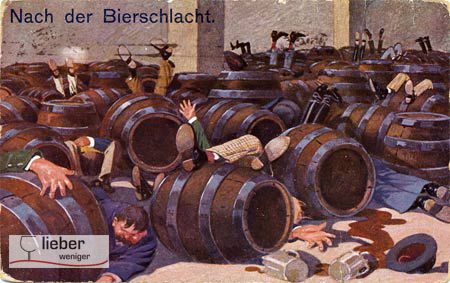 Case reference:
The decision (I ZR 69/04 of September 22, 2011, "Bayerisches Bier II") has not been published yet. However, a press release of the Bundesgerichtshof
may be found
here
. Posted by: Robert Börner @ 07.32
Tags:
trade marks
,
GIs
,
Germany
,



Sharing on Social Media? Use the link below...
Perm-A-Link:
https://www.marques.org/blogs/class46?XID=BHA2579
Reader Comments: 1
Post a Comment
Submitted By: Robert Börner
11 October 2011 @ 14.26
I meant raging not waging :-)
MARQUES does not guarantee the accuracy of the information in this blog. The views are those of the individual contributors and do not necessarily reflect those of MARQUES. Seek professional advice before action on any information included here.
The Class 46 Archive