CLASS 46

Now in its twelfth year, Class 46 is dedicated to European trade mark law and practice. This weblog is written by a team of enthusiasts who want to spread the word and share their thoughts with others.
Who we all are...
TUESDAY, 4 OCTOBER 2011
The King is Not dead, all hail the King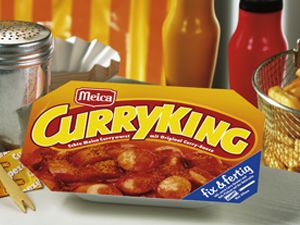 In Judgment T-99/10, TofuTown.com GmbH registered the trademark TOFUKING for goods in Class 29, including tofu-based goods. The OHIM rejected the opposition brought on the basis of earlier German and Community trademarks KING and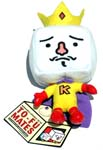 CURRY KING for goods in Classes 29 and 30 including curry-based foodstuff.
The General Court annulled the contested decision on the following grounds: even though the first elements 'Tofu' and 'Curry' are conceptually different, they both refer to the food industry, so given the common element KING, and even if the earlier rights have a low distinctive character, likelihood of confusion cannot be excluded for identical goods, at least for the German public.
For the original King foodstuff , see here.
Posted by: Laetitia Lagarde @ 19.58
Tags:
general court
,
likelihood of confusion
,
curry
,
king
,
tofuking
,
,



Sharing on Social Media? Use the link below...
Perm-A-Link:
https://www.marques.org/blogs/class46?XID=BHA2571
Reader Comments: 0
Post a Comment
MARQUES does not guarantee the accuracy of the information in this blog. The views are those of the individual contributors and do not necessarily reflect those of MARQUES. Seek professional advice before action on any information included here.
The Class 46 Archive