CLASS 46

Now in its twelfth year, Class 46 is dedicated to European trade mark law and practice. This weblog is written by a team of enthusiasts who want to spread the word and share their thoughts with others.
Who we all are...
MONDAY, 10 MARCH 2008
ICEBERG trumps Turkish ICE BOYS ... so far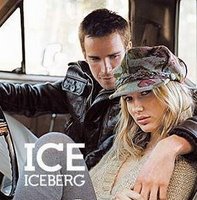 Writing for International Law Office, on 3 March, Ugur Aktekin and Hande Hancer (Mehmet Gün & Partners, Istanbul) explain the basis of what they describe as a landmark decision on time limits in trade mark cancellation proceedings. The decision is Case 2006/367- 2007/257 of 9 November 2007), before the Istanbul Civil Intellectual Property Court of First Instance. After the defendant, a local company, registered the trade mark ICE BOYS for goods in Class 25, Gilmar SpA filed an action for cancellation on the grounds that ICE BOYS was confusingly similar to Gilmar's earlier registered marks ICE and ICEBERG. According to the defendant, not only was there no likelihood of confusion but the five-year time limit for filing a cancellation action had expired: Gilmar had lost the right to file a cancellation action by remaining silent for such a long period of time.

The court held that, since the trade mark ICEBERG was well -nown in Turkey, the defendant -- operating in the same sector as Gilmar -- should have been aware of the trade marks ICE and ICEBERG and should have acted as a prudent merchant under Article 20(2) of the Commercial Code since, in today's global economy, a prudent merchant should be aware of all trade mark registrations in its sector not only in Turkey but also in other countries. Thus the defendant had acted in bad faith and the time limit for filing a cancellation action did not apply. The court added that, even if the defendant had not acted in bad faith, the lawsuit was not-time barred since the five-year limitation period should be calculated not from the date of application for registration but from the date of publication of the trade mark in the Official Gazette, in 2002.

This decision has now been appealed by the defendant to the Court of Appeals.
Posted by: Blog Administrator @ 05.52
Tags:
Cancellation
,
Turkey
,



Sharing on Social Media? Use the link below...
Perm-A-Link:
https://www.marques.org/blogs/class46?XID=BHA255
Reader Comments: 0
Post a Comment
MARQUES does not guarantee the accuracy of the information in this blog. The views are those of the individual contributors and do not necessarily reflect those of MARQUES. Seek professional advice before action on any information included here.
The Class 46 Archive