CLASS 46

Now in its twelfth year, Class 46 is dedicated to European trade mark law and practice. This weblog is written by a team of enthusiasts who want to spread the word and share their thoughts with others.
Who we all are...
MONDAY, 19 SEPTEMBER 2011
TM assignment, CTM & the Poteen: General Court and the Craic of EU law interpreting
In case T-83/09, the General Court was faced with determining the powers of OHIM regarding the registration of a transfer of a Community trade mark following an assignment.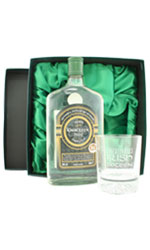 In 2002, Arthur Crack Ltd (the initial proprietor) registered 'CRAIC' for Class 32 and 33 goods including 'alcoholic beverages containing poteen'. In April 2007, the intervener Reformed Spirits Company Ltd sought to register the assignment of the CTM concluded in March 2007 by the UK Treasury Solicitor- who in accordance with Article 654 of the Companies Act 1985, on the dissolution of a company, holds all property and rights on trust as nominee for the Crown- acting as transferor after the corporation was dissolved.
On 7 May 2007, David Chalk sought the registration of an assignment made to him in 2006 by the original proprietor, and thus before the dissolution of the company. The examiner, then the BoA refused to revoke the assignment because no legal provision of Regulation No 40/94 or of Regulation No 2868/95 allows OHIM to amend a decision formally taken (by opposition of revocation of decisions containing obvious procedural errors allowed by Article 80 of CTMR).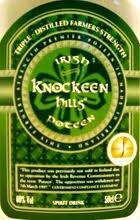 The GC confirmed that the intervener's request for the transfer satisfies the requirements of Rule 31 of CTIMR, for it was accompanied by a document assigning the trade mark in accordance with the requirements of that rule. It follows that the first request for registration of a transfer and the registration of the intervener as the new proprietor of the CTM at issue were valid. By contrast, the second request for a transfer did not meet those requirements, since David Chalk was not the registered proprietor of the CTM, who at that time was already the intervener.
In that regard, a potential conflict between the two assignments at issue raises questions in relation to national the law of contract and property, which exceed the scope of Rule 31 of CTIMR and the solution to which does not fall within OHIM's jurisdiction but within the 'national jurisdiction' pursuant to Article 16 of Regulation No 40/94.
For non Irish readers, click here to discover what Poteen is
Poteen as means of raising funds for wedding here .
Posted by: Laetitia Lagarde @ 12.05
Tags:
general court
,
OHIM
,
assignment
,
CTM
,
poteen
,
potin
,
potcheen
,
Ireland
,
Perm-A-Link:
https://www.marques.org/blogs/class46?XID=BHA2549
MARQUES does not guarantee the accuracy of the information in this blog. The views are those of the individual contributors and do not necessarily reflect those of MARQUES. Seek professional advice before action on any information included here.
The Class 46 Archive