CLASS 46

Now in its twelfth year, Class 46 is dedicated to European trade mark law and practice. This weblog is written by a team of enthusiasts who want to spread the word and share their thoughts with others.
Who we all are...
MONDAY, 10 MARCH 2008
International Ski Schools in France: A Litigious Bunch?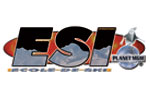 PisteHors.com reported on March 1, 2008 (www.pistehors.com/news/ski/comments/0816-international-ski-school-loses-trademark-case/) that the Syndicat international des moniteurs de ski (SIMS) and its President Philippe Camus lost a trade mark case at the Grenoble civil appeals court against Michel Vachez, an independent ski instructor based at l'Alpe-d'Huez, who apparently owns the trade marks 'écoles de ski internationale' and 'ESI snowboard award école de ski international', registered in 1994. SIMS has to refrain from using the trade marks under a penalty of € 500 for each violation. The trade mark case seems to have its roots in the preferred organizational structuring of independent ski monitors. Originally the monitors were members of the Fédération française des enseignants du ski, which changed to a syndicat in 2001, introducing a sort of franchise structure. Mr. Vachez disagreed with this reorganization and formed the first independent ski school in France in 1974. According to the posting on PisteHors.com the judgement also effects other independent ski schools 'who will have to change their brochures, update their websites and even alter the medals they award. The SIMS has 1700 instructors in 84 ski schools in France.'
Posted by: Gino Van Roeyen @ 08.33
Tags:
trade mark infringement
,



Sharing on Social Media? Use the link below...
Perm-A-Link:
https://www.marques.org/blogs/class46?XID=BHA253
Reader Comments: 0
Post a Comment
MARQUES does not guarantee the accuracy of the information in this blog. The views are those of the individual contributors and do not necessarily reflect those of MARQUES. Seek professional advice before action on any information included here.
The Class 46 Archive