CLASS 46

Now in its twelfth year, Class 46 is dedicated to European trade mark law and practice. This weblog is written by a team of enthusiasts who want to spread the word and share their thoughts with others.
Who we all are...
WEDNESDAY, 7 SEPTEMBER 2011
General Court: BHG lacks distinctive character
In case T-524/09, The GC confirmed that the mark BETTER HOMES AND GARDENS for Class 36 services such as 'insurance or financial affairs' will be understood directly, without any particular mental exertion by the average consumer, as alluding to the fact that those services aid in acquiring better homes and gardens, and not merely, as the applicant claims, that they 'may allude to an aspiration of the consumer'.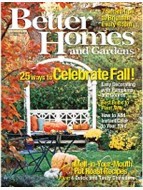 The expression will be perceived not only as being of a laudatory nature, in that it extols the merits of the services which it covers, but also as being of an informative nature, in that it informs the relevant public of the specific nature of those services. Further, it cannot be ruled out that competitors of the applicant may legitimately wish to use that expression to promote services similar to those covered by the mark applied for which they market
Therefore OHIM was right to hold that the advertising slogan BETTER HOMES AND GARDENS, conveys a banal, laudatory and informative message, which the relevant public will understand without any particular effort of reflection, and does not constitute an indication of a particular business origin.
Other BHG meanings here and here.
Posted by: Laetitia Lagarde @ 18.10
Tags:
General court
,
absolute grounds
,
better homes and gardens
,
BHG
,



Sharing on Social Media? Use the link below...
Perm-A-Link:
https://www.marques.org/blogs/class46?XID=BHA2526
Reader Comments: 0
Post a Comment
MARQUES does not guarantee the accuracy of the information in this blog. The views are those of the individual contributors and do not necessarily reflect those of MARQUES. Seek professional advice before action on any information included here.
The Class 46 Archive