CLASS 46

Now in its twelfth year, Class 46 is dedicated to European trade mark law and practice. This weblog is written by a team of enthusiasts who want to spread the word and share their thoughts with others.
Who we all are...
MONDAY, 5 SEPTEMBER 2011
La vie en rouge - Part 1
Christian L. must be seeing vivid red since its last defeat before the NY jurisdiction as reported here by IPKAT and click here for colorful decision by Judge Victor Marrero.
Just as he thought to be safe in its own fief, Mr. Louboutin saw bright red when the Court of appeal of Paris (Judgment of 22 June 201, Louboutin v Zara) annulled its French trademark n°00 3067674 for "lack of clarity, precision, accessibility, intelligibility and objectivity" according to the requirements by the EU case-law and legislation as well as those provided by Art. L711-1 of the French IP code.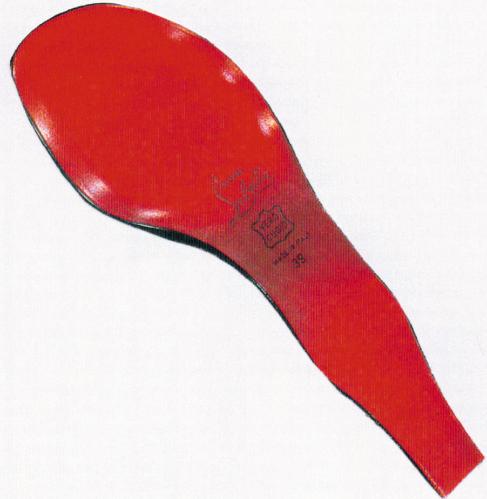 According to the judges, the way the image is represented makes it impossible to recognize immediately a sole, this interpretation can only come to mind after reading the description of the trademark 'shoe sole of red color'. A two-dimensional image does not able to determine the perspective and whether it corresponds to the inner part or outside of the shoe; its slightly narrower part, which can be analyzed as the base of the heel, appears to be imposed by its nature or function and thus lacks distinctive character. The so-called specific eye-catching color ('rouge qui claque') is not clearly identifiable either since the sign which supposedly represents a sole contains various nuances of red.
On the grounds of unfair competition, the rejection was bitter too. Even though the specialized public and press can associate the trademark 'Christian Louboutin'(or CL) with a red sole, the Court finds that it does not justify – and considers outrageous the claim of CL- aiming to appropriate the concept consisting in adorning systematically women shoes with a red sole; ideas must remain free.
The judges note that the application by Louboutin for a 3D mark specifying the pantone code of the color used, is noticeably to offer a greater protection and compensate the weakness of the contested trademark…
Posted by: Laetitia Lagarde @ 15.58
Tags:
red
,
sole
,
shoe
,
France
,
Louboutin
,
trademark
,



Sharing on Social Media? Use the link below...
Perm-A-Link:
https://www.marques.org/blogs/class46?XID=BHA2519
Reader Comments: 0
Post a Comment
MARQUES does not guarantee the accuracy of the information in this blog. The views are those of the individual contributors and do not necessarily reflect those of MARQUES. Seek professional advice before action on any information included here.
The Class 46 Archive